Learning thread.

"By 2030, our goal is to enable access to #digitalidentity for every person on the planet." — 2017 ID2020 Summit

2014: ID2020 public-private p'ship

2016: ID2020 Alliance: Accenture, #Microsoft, #Gavi, #Rockefeller, IDEO

2021: #ID2020 launches #GoodHealthPass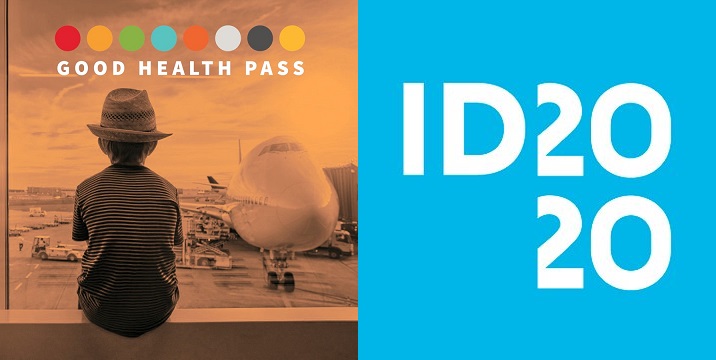 #ID2020 is very quiet having published a single video in 10 months - the #GoodHealthPass launch event (Feb 11 2021 w/ 2,452 views). Equally restrained is the Twitter account created Jan 2021, w/ a mere 384 followers - & 12 tweets. ID2020 Twitter is also on hiatus. #Strategy
"Urgency - While standards-development processes typically move slowly, a cross-sector effort is urgently required to bring #goodhealthpass solutions to market in 2021 & to scale globally – with the same urgency applied to #vaccine development."

https://www.goodhealthpass.org/principles

Yesterday's #ID2020 is today's Good Health Pass, is tomorrows Digital Identity for All.

#Freedom-As-A-Service

The covid vaccine certificate is the catalyst to drive, unify, & implement a #4IR digital identity global infrastructure.

2016 👇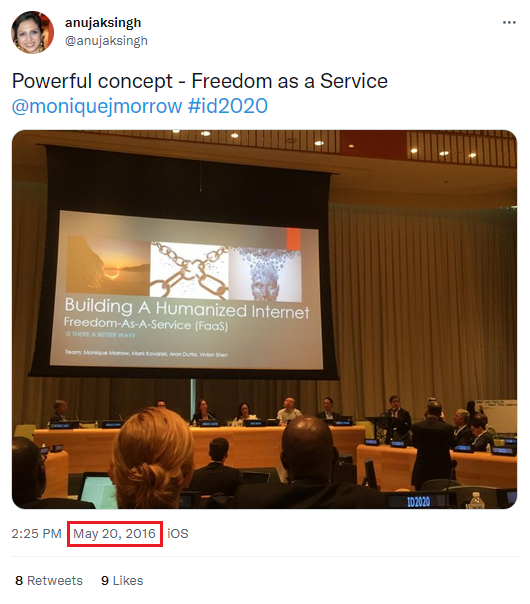 On Feb 9, 2021 #ID2020 announced launch of Good Health Pass Collaborative in partnership w/ 25+ corps/orgs including The Commons Project F. (Rockefeller), IBM, Int. Chamber of Commerce & MasterCard. By June 7th it had expanded to 125+ corps/institutions.

https://www.goodhealthpass.org/members
#ID2020 2016 Alliance founding members #Accenture, #Microsoft, #Gavi & #IDEO - are also founding partners of the #WEF Centre for the Fourth Industrial Revolution (opened on Mar 24, 2017). There are now 4IR centres in 14 countries.

https://www.weforum.org/centre-for-the-fourth-industrial-revolution/
"This #digitalidentity determines what products, services and information we can access – or, conversely, what is closed off to us."

- September 2018, World Economic Forum insight report

[http://www3.weforum.org/docs/WEF_INSIGHT_REPORT_Digital%20Identity.pdf]
Here we can see some of the #media outlets & sycophants that can be counted on to amplify/sell depraved ruling class objectives:

Good Morning Britain, #BBC, Piers Morgan, #NBC, & Matt Hancock.

#digitalidentity #GoodHealthPass
Good Health Pass Twitter account first follows. Of interest is Ann Cavoukian: former Ont. Info. & Privacy Commissioner, founder of Global Privacy & Security by Design, director for #ID2020, advisor; D-ID, Int. Council of #SmartCities.

#4IR architecture

#WHO #CDC #Mastercard
The #digitalID serves as the 'virtual umbilical cord' that continuously links each individual to their technological life in the #smartcities of tomorrow, where your #data is harvested on the #blockchain.

#Deloitte #CANImmunize #iProov #biometrics #surveillance #Microsoft
"Successful immunization & #publichealth programs are a viable avenue towards ensuring univ. birth regist. & access to #digitalID."

"#ID2020 is working closely w/ #Gavi [] to develop replicable programs linking #immunization & digital ID,"

[ID2020 Alliance Manifesto 2018]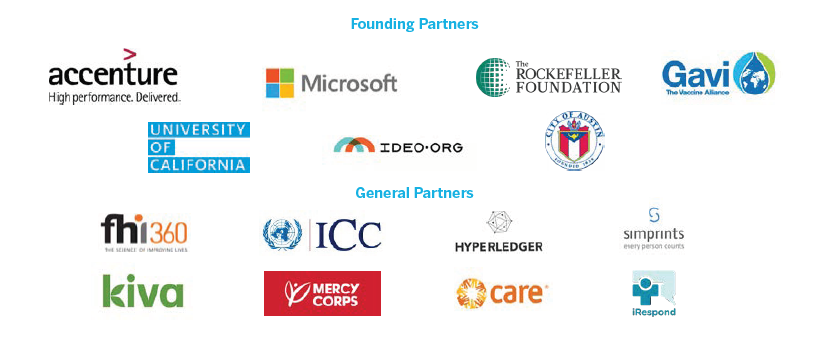 "The largest #immunization campaign in history is underway...

"govts, [], employers, [] & others are considering taking the once unthinkable step of conditioning access to certain venues or services on the basis of COVID &/or #vaccination status."

#GlobalHealthPass, Feb 9, 2021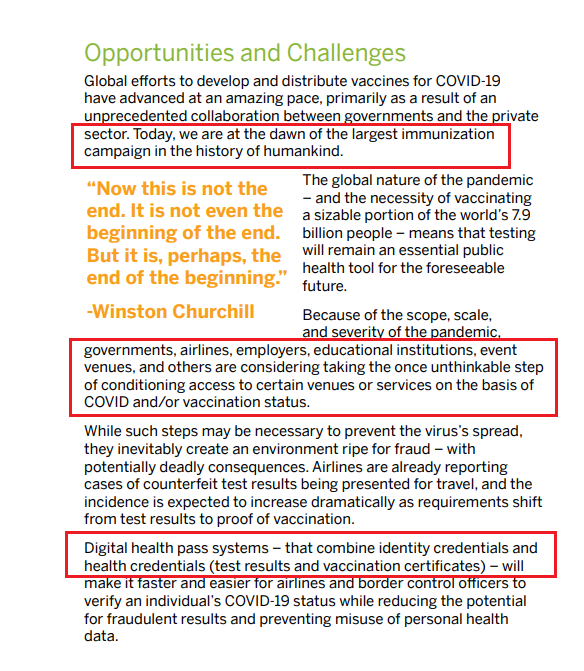 #DigitalID is the cornerstone of a global digital economy. It is a most, if not THE most, critical component of the #4IR architecture going forward.

The global digital economy & "new value creation" relies on - and is absolutely dependent on - a foundation of digital identity.
"For users to ACCESS insurance, treatment

For service providers to MONITOR devices & #data

SC to MONITOR devices & sensors"

"...and I assure you, most of the #smartcities that are emerging are becoming cities of #surveillance, not of privacy." Ann Cavoukian, 2019

#WEF 2018👇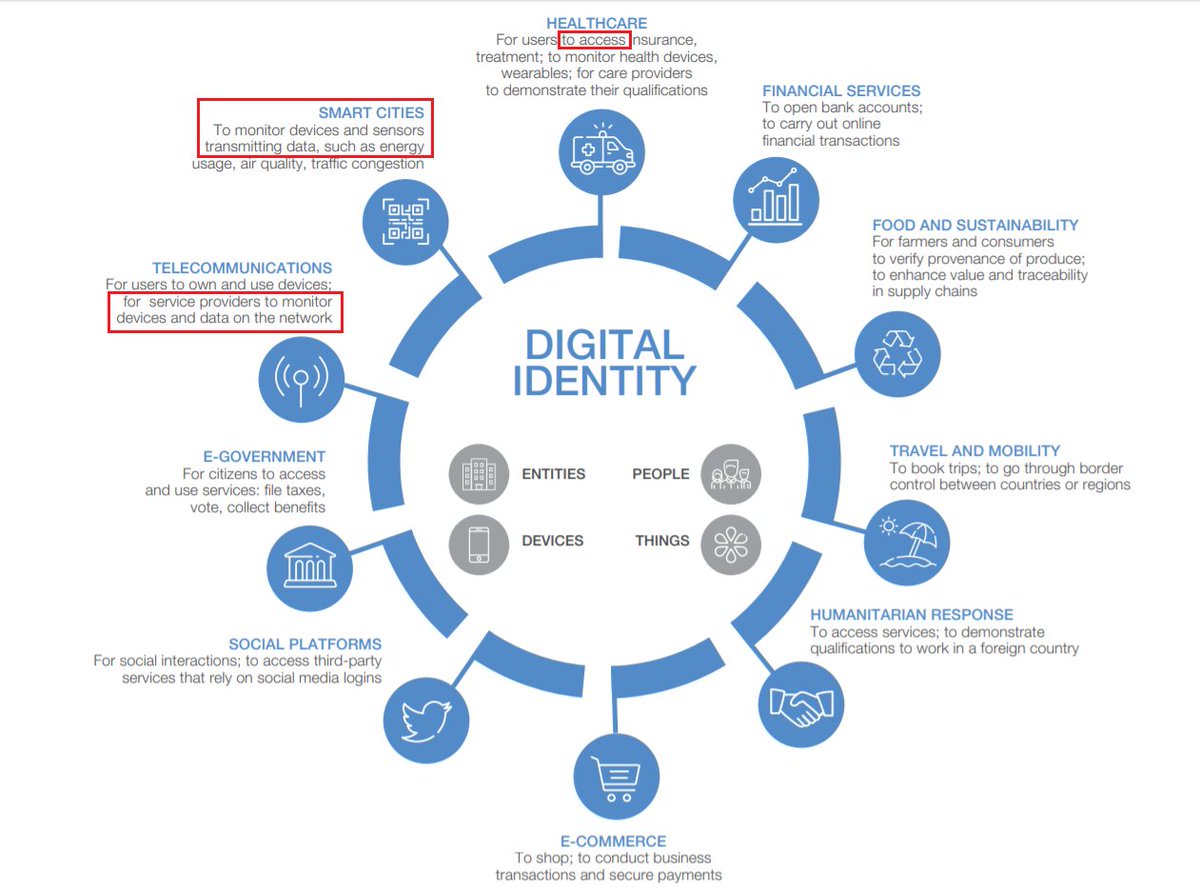 All life, social interactions, & #nature herself can be surveilled - & monetized on the #blockchain.

Yesterday: freedom of choice (within confines of #capitalist/imperialist framework, often illusory).
Today: #coercion.
Tomorrow: absolute compliance.

https://www.youtube.com/watch?v=lLanFdVlYhg
Services & payments will be linked to benefits via #blockchain - ensuring full spectrum #compliance & #servitude of whole societies.

2016 screenshot👇>paper: "Travel Vaccines Enter the Digital Age: Creating a Virtual Immunization Record" #CANImmunize

https://www.ncbi.nlm.nih.gov/pmc/articles/PMC4775877/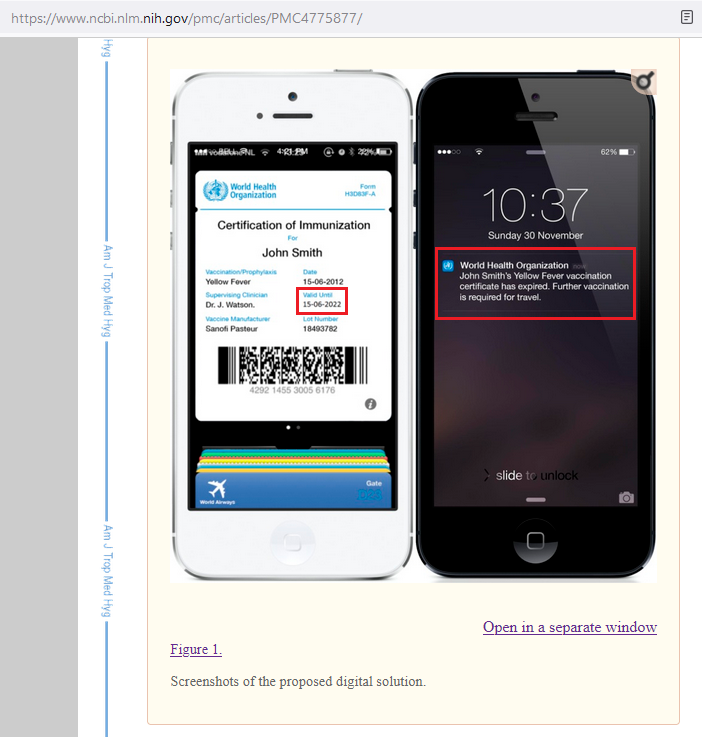 "...while it is a "voluntary" program, destitute #refugees wishing to access healthcare & other services [], including access to clean water, must have their irises scanned in order to reap those benefits." @_whitneywebb

#ID2020 "blueprint"
#biometrics

https://unlimitedhangout.com/2020/07/reports/charity-accused-of-sex-abuse-coordinating-id2020s-pilot-program-for-refugee-newborns/
Ondo, Edo, #Nigeria, Sept 2021: "also, you will not be allowed to access banking services [] if you have not been vaccinated." 👇

Edo: 216 deaths w/ covid. Pop: approx. 8 million
Ondo: 91 Deaths w/ covid. Pop: 445,000

6 Nigerian states oppose measures.
Via #GoodHealthPass blueprint, "open standards to which all digital health pass systems must adhere", will facilitate "globally interoperable/universally accepted digital health pass systems."

E.g.: "transform" health credential from VCI SMARTHealthCard into a Good Health Pass
"In July 2020, The #CommonsProject, the
#WEF & the #Rockefeller Foundation convened more than 350 public & private sector leaders from 52 countries to come together to design a common framework."

#CommonPass
#CommonHealth
#CommonTrustNetwork
#DigitalID

https://www.i-house.or.jp/eng/programs/activities/tcp/
The #CommonsProject Foundation encompasses Common initiatives & Network - which has expanded to cover 45 countries.

Commons Project leadership is comprised of a global board (China, Japan, US, S. Africa, Jordan, Ireland) & U.S. board:

https://thecommonsproject.org/leadership

#digitalidentity
#GHP, Aug 1 2021: "At present, there is growing momentum: programs are in use, or being implemented, in many countries around the world, including countries in the #EU, #Israel, & #Singapore."

The aspirations of Gates, #WorldBank et al. - are being realized in real time. #ID4D
In the same way #imperialists invoke "humanitarian intervention" w/ emotive storytelling as means to attain acquiescence for invasion/occupation of targeted sovereign states, #digitalID is packaged as #humanrights/inclusion for vulnerable (including those they bomb & murder).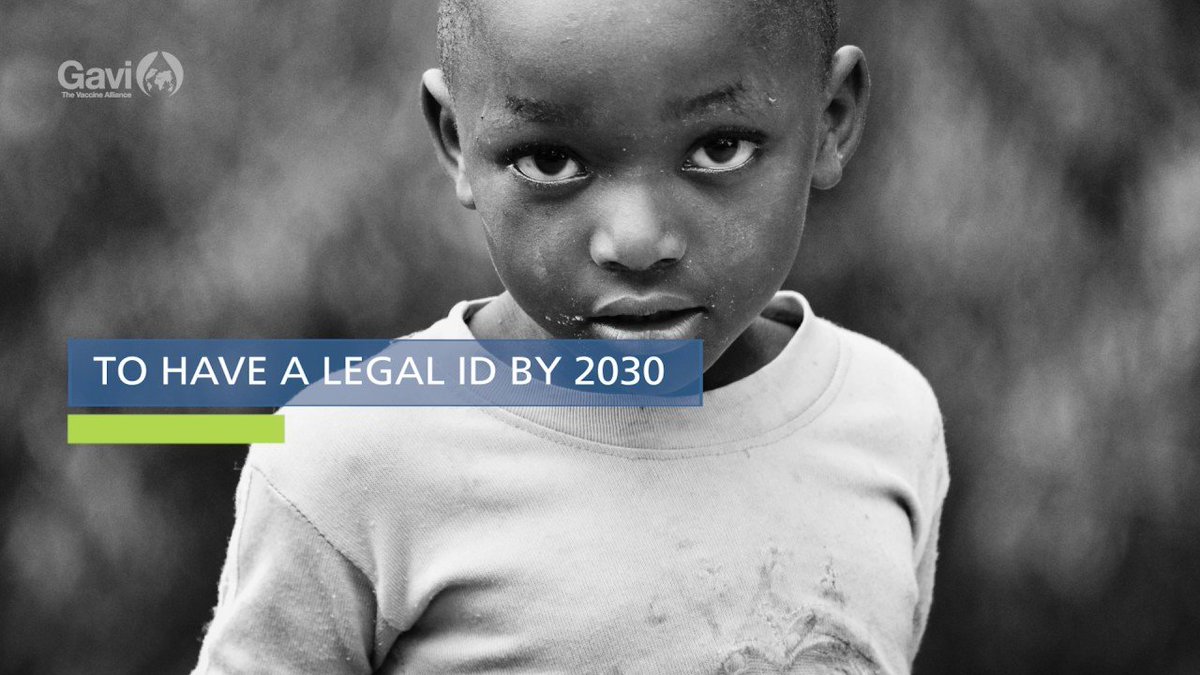 The Vaccination Credential Initiative (#VCI)/ #SmartHealthCards coalition:

#Salesforce
#Amazon
#CommonsProject Foundation
#Microsoft
#MITRE
NewYork
California
PRITS
#CARIN
#Cerner
ChangeHealthcare
Epic
Evernorth
#MayoClinic
#Oracle
SafeHealth
UCSandiegoHealth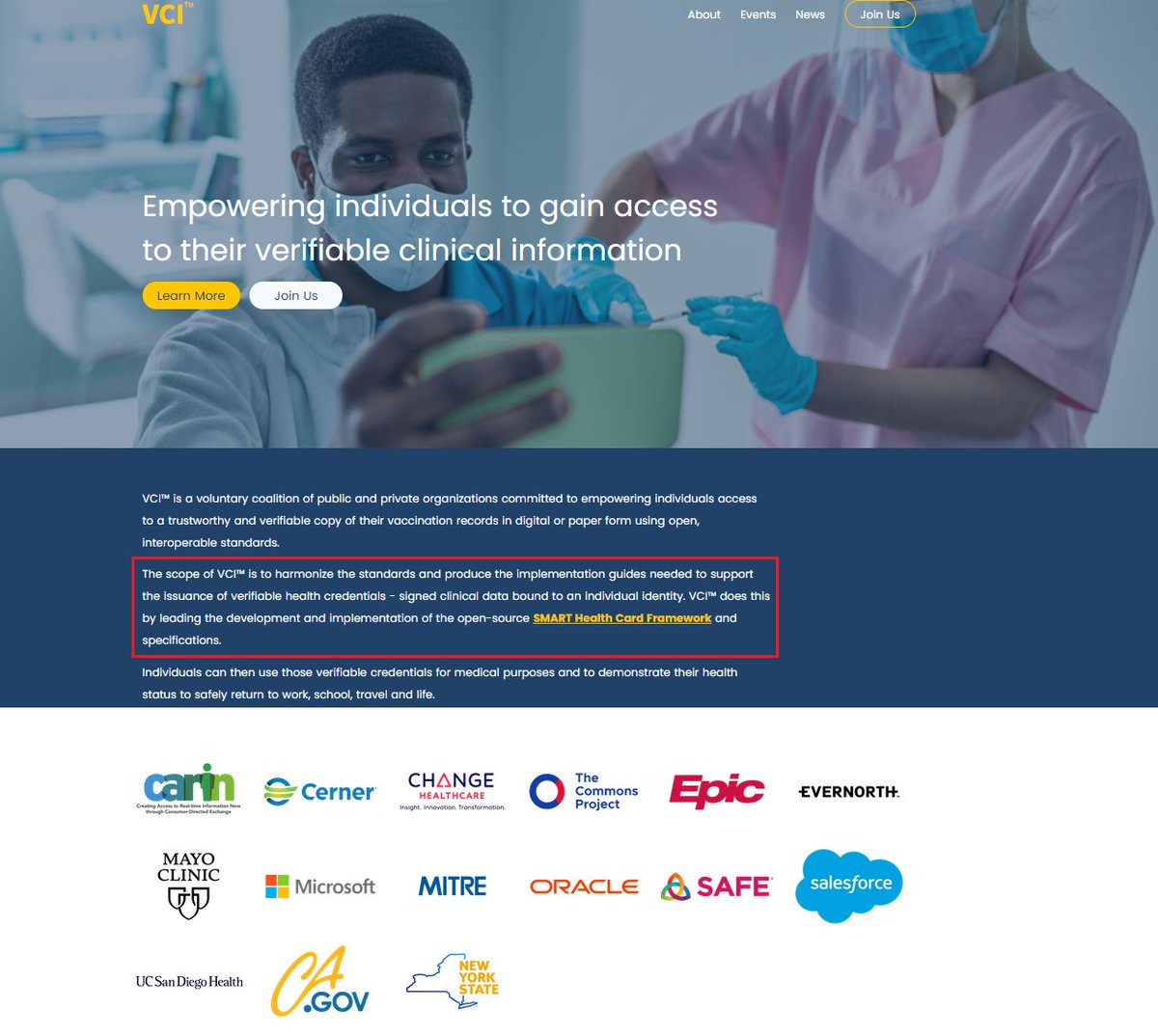 Yet, that is not inclusive.
The #Vaccination Credential Initiative / #VCI / #SmartHealthCards includes 294 additional corporations & institutions including #Apple, #Walmart, #Google, & the Province of #Ontario.

#4IR architecture
#digitalidentity
#DataEconomy
#Surveillance