Last photo of M Madhavan, the only Indian to be executed by the Nazis in their notorious concentration camp.

79 years ago, on September 21st 1942, Michilotte Madhavan from Puducherry was executed by the Nazis at Fort de Romainville concentration camp.

The forgotten Indian hero.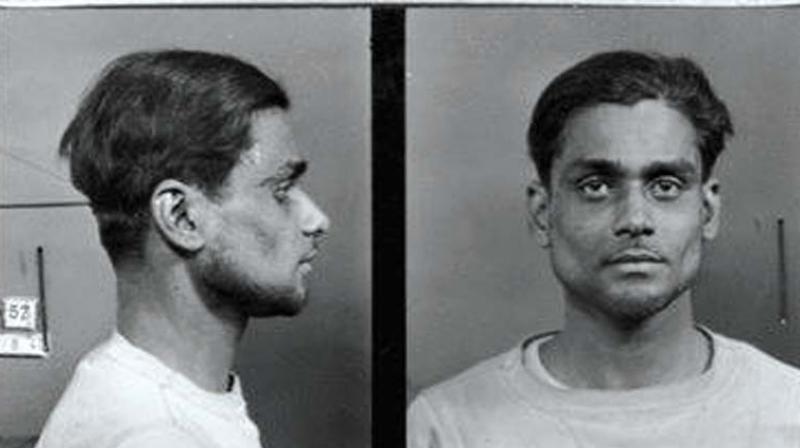 28-year-old Madhavan was a Malayali from Mahe who went for his higher studies in France before World War 2. Madhavan later became an active member of the French Communist Party (PCF) and was involved in the resistance movement against the German occupation

Rest in Power, Comrade
https://www.deccanchronicle.com/nation/in-other-news/230916/michilotte-madhavan-who-fought-nazis-a-forgotten-hero.html
Madhavan was a student at Sorbonne University. He was arrested for the theatre bomb blast in Paris, where two high ranking Nazi officers were killed. His gf and fiancee, 23-year-old Gisele Mollat, was also arrested and she died in Auschwitz in 1943.

https://jessefinkbooks.com/blog/f/mouchilotte-madhavan-the-indian-executed-by-the-nazis
Madhavan was marched by two SS officers, tied to a pole and shot dead without a blindfold at Mont-Valerien, along with 45 of his comrades who had been killed on the orders of French Nazi leader, Carl Oberg, the Butcher of Paris.
Gisele Mollet, died in Auschwitz concentration camp.