Is Work really worship?

Samudra Manthan.

Suras (Thiest) & Asuras (Atheist) both churned the ocean to gain nectar, both gave equal performance in doing such job, according to the law of nature/God, a person gets his/her deeds/frutis depending on the time, place, situation etc.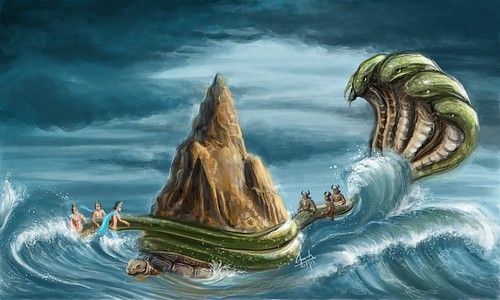 For example a person does charity to a drug addict & another person does charity in holy place like Ayodhya, Vrindavan to devotees, for the same karma both would get different fruits.
However while churning The Ocean, Devtas & Asuras did same job, same time, same amount of efforts with full dedication for one fruit which was gaining nectar (immortality syrup/amrut ), But why din't the Asura get the nectar & why only Devtas got the nectar, is the Question?
Sukdevgo swami says, work is worship only when that work is been performed for God Narayan/Krishna, if a person is earning for his body or only his family to sattisfy their desire that is not worship,
work is worship only & only if a person earns for the sake of family to help them fall in love with Krishna, if a person earn or works or performs any activities, like a person is an artist, musician, rich, etc he should use such qualities in pleasing God ,
just to serve krishan, Ram, Narayana only then its worship else its purely maya & waste of time & human life.
SO WORK IS NOT WORSHIP BUT THE WORK PERFORMED THIKING THIS WOULD BE ONE WAY TO REACH KRISHNA ONLY THEN IT's WORSHIP ELSE NO ONE GETS FRUTIS BY JUST WORKING
(yes they do get material fruits which are temperary & full of pain)

Thanks to Dhaval bhaiya for sharing this

||HaRe KriShNa||