The 6th Mughal Emperor Aurangzēb "Alamgīr" was born on this day in 1618 in the province of Gujarat.
At the time of his birth his father, the Emperor Shah Jehan ruled over the #Mughal Empire and #Aurangzeb was his third son, his elder brothers being Dara Shikoh and Shuja.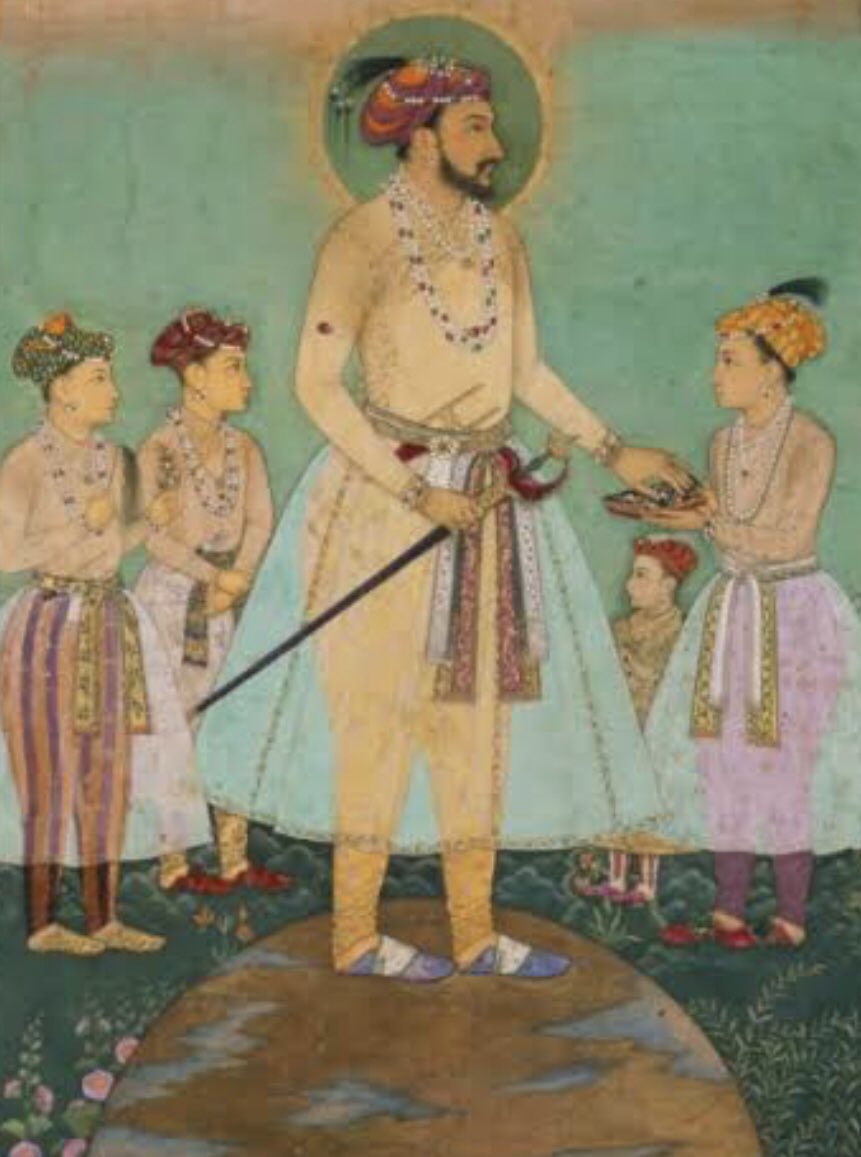 Aurangzeb was not his father's favourite child. Yet he was the most capable. It was always Aurangzeb who was rushed to the most troubled theatres of war to command and confront.
His eldest brother Dara Shikoh - although militarily hopeless - was Shah Jehan's declared favourite.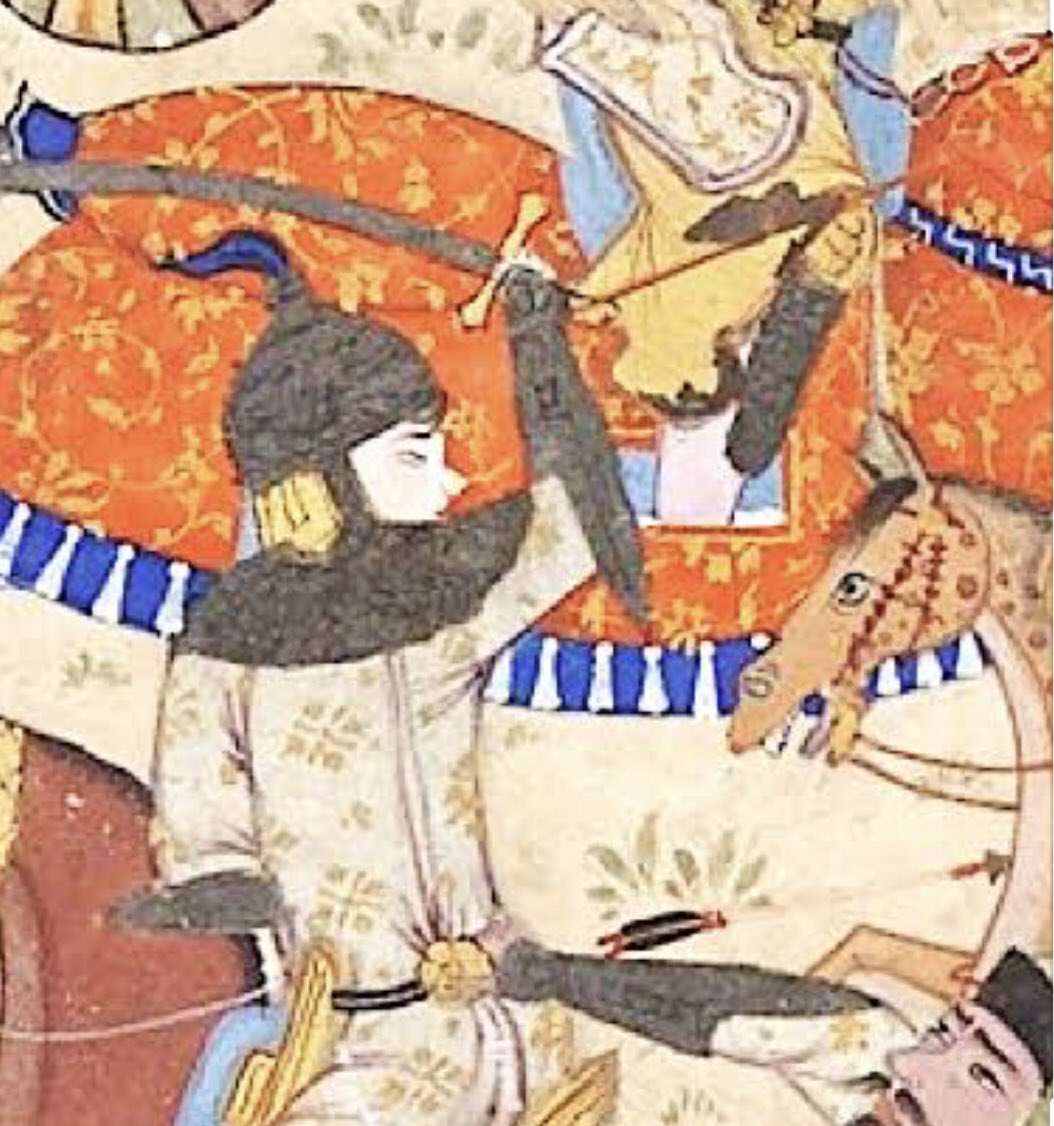 Throughout his youth Aurangzeb found himself despatched to the furthest, most tumultuous frontiers of the empire such as Qandahar and the Deccan.
While Dara plotted the succession at court, Aurangzeb endeared himself to his soldiers, through shared experiences in the battlefield.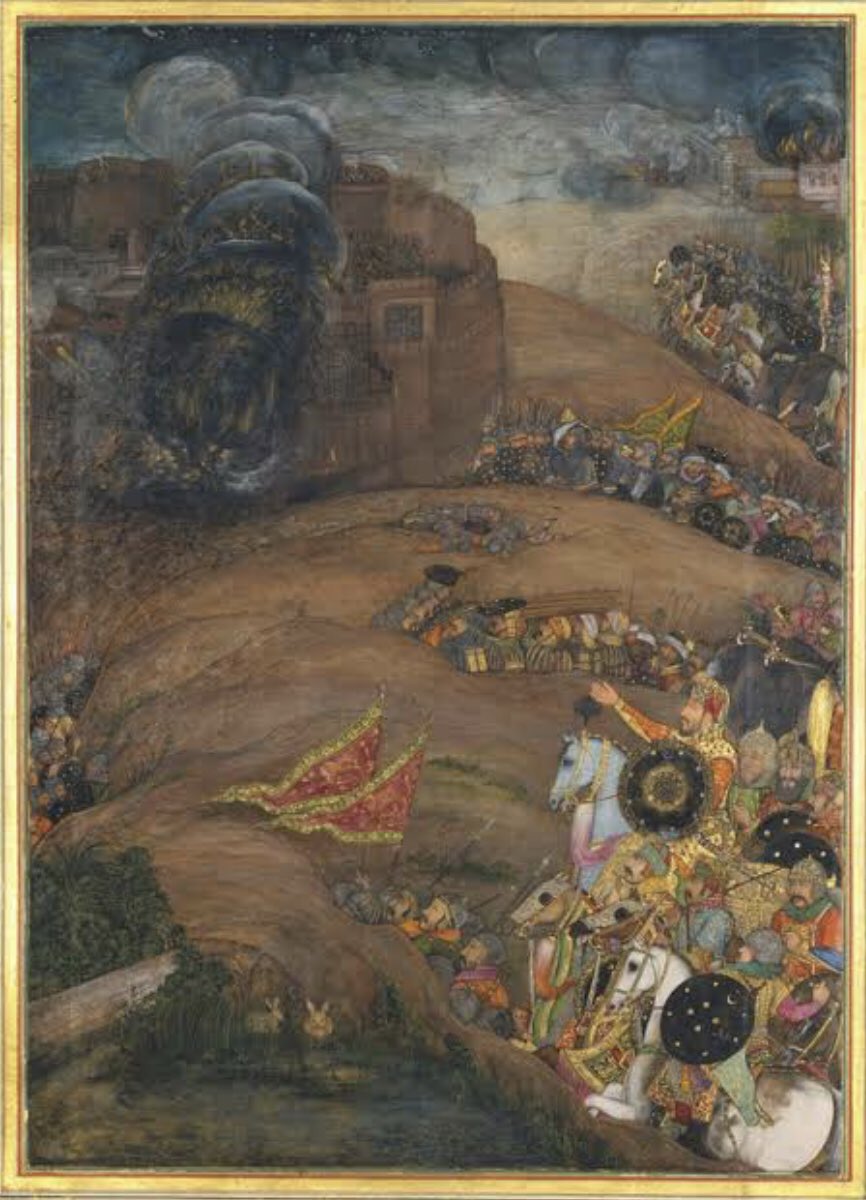 In 1657, while Aurangzeb was Governor of the Deccan, Shah Jehan fell critically ill.
In Bengal, Shuja, the second-eldest Mughal prince declared himself the next Emperor while Dara conspired to secure the succession at Agra.
Murad, the youngest joined forces with Aurangzeb.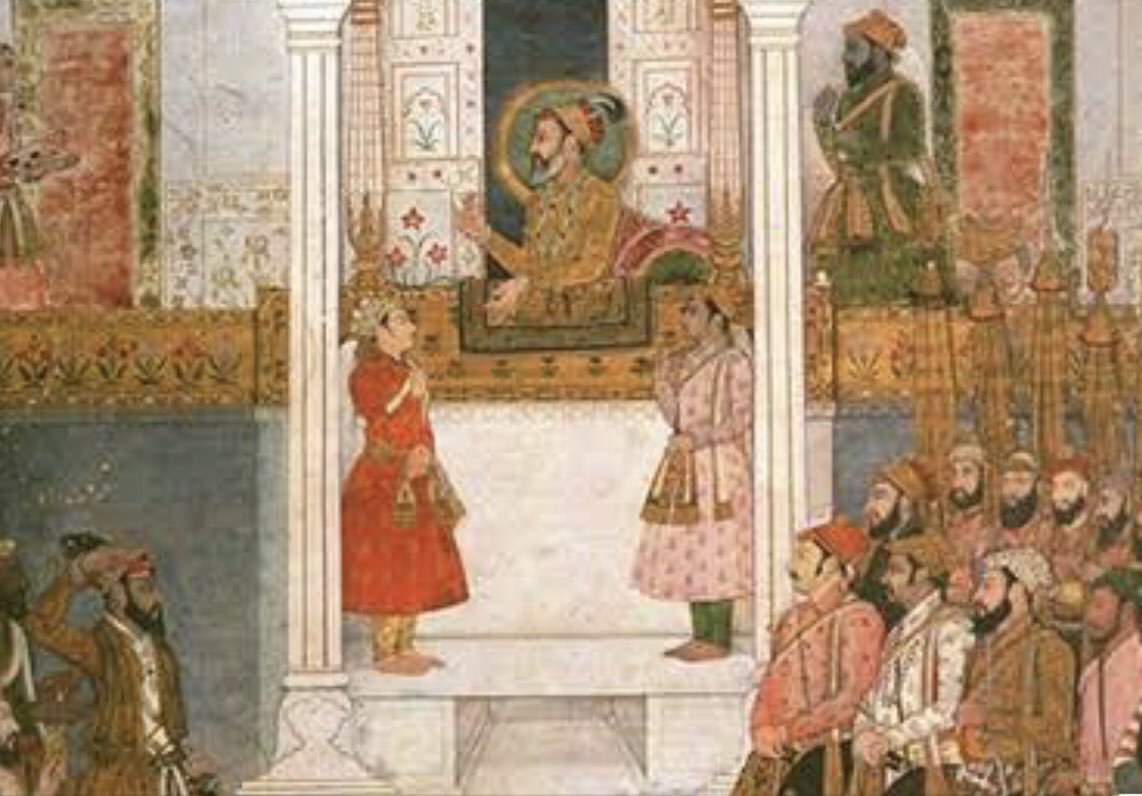 In early 1658, Dara sent a force east to defeat Shuja, advancing from Bengal, who was routed.
A second army was despatched towards Ujjain to stop Murad and Aurangzeb joining forces. Yet they succeeded in doing so and defeated the imperial forces at Dharmat and advanced upon Agra.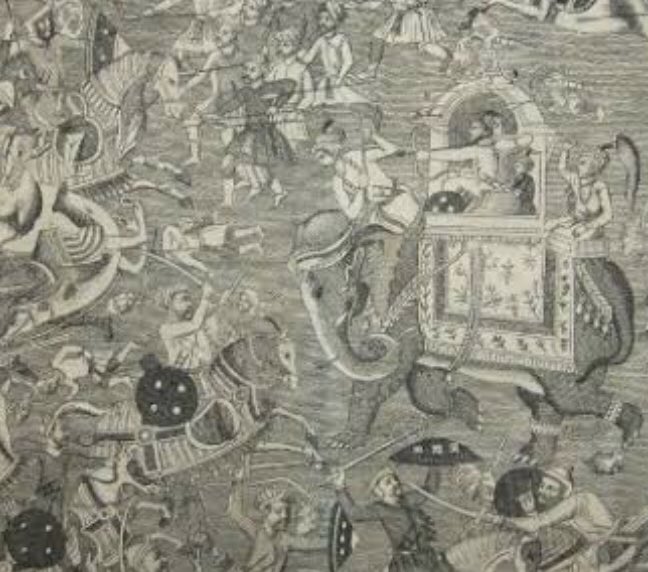 The victory at Dharmat paved the way for Aurangzeb's advance towards Agra.
With Shah Jehan's blessings, Dara led the imperial army to halt his brothers. The two forces met at Samogarh, near Agra, in what proved to be one of the most decisive battles in the history of India.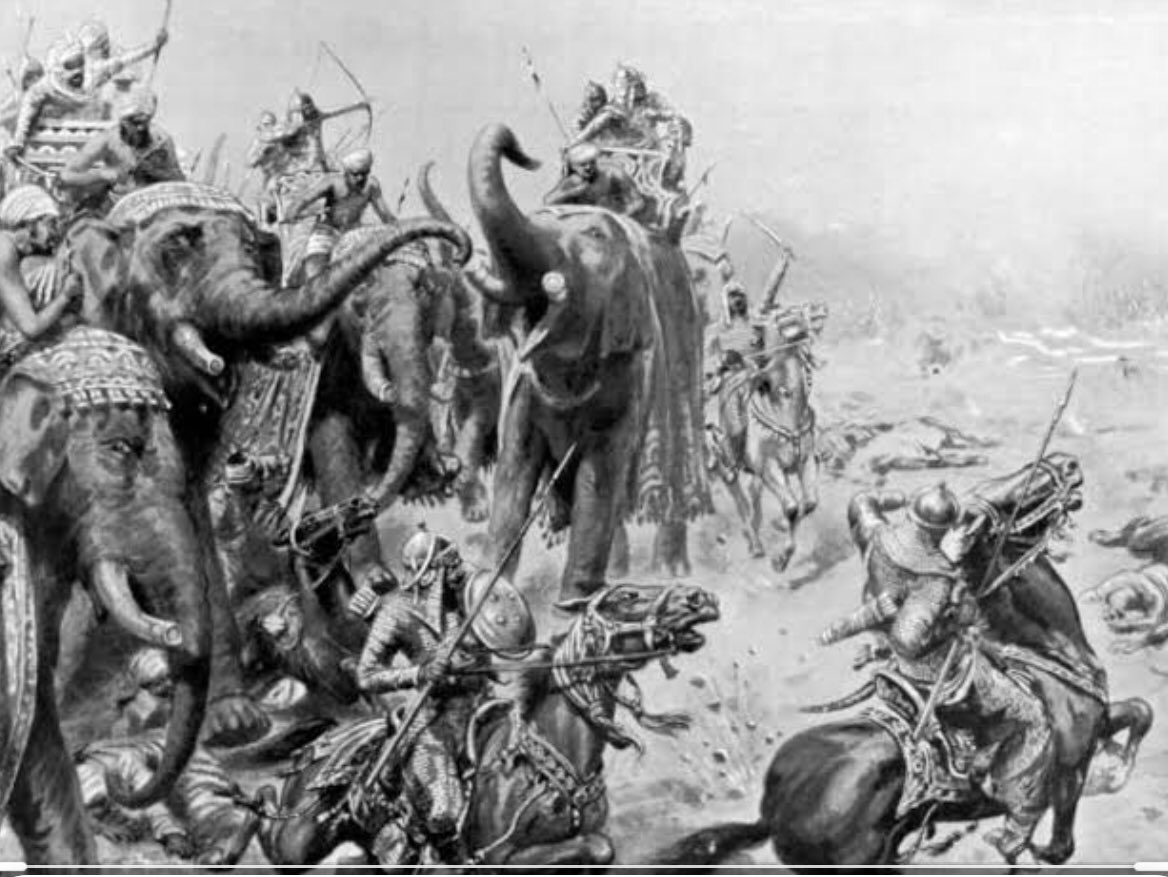 For more details on the epic battle of Samogarh, please refer to my thread on the anniversary of the battle here:

#History #Mughals #Aurangzeb
Following a resounding victory at the battle of Samogarh, Aurangzeb secured the Mughal throne.
Shah Jehan was detained in the Red Fort though allowed to keep his nominal titles.
Dara Shikoh fled west, towards Sindh but was subsequently captured and executed, in 1659.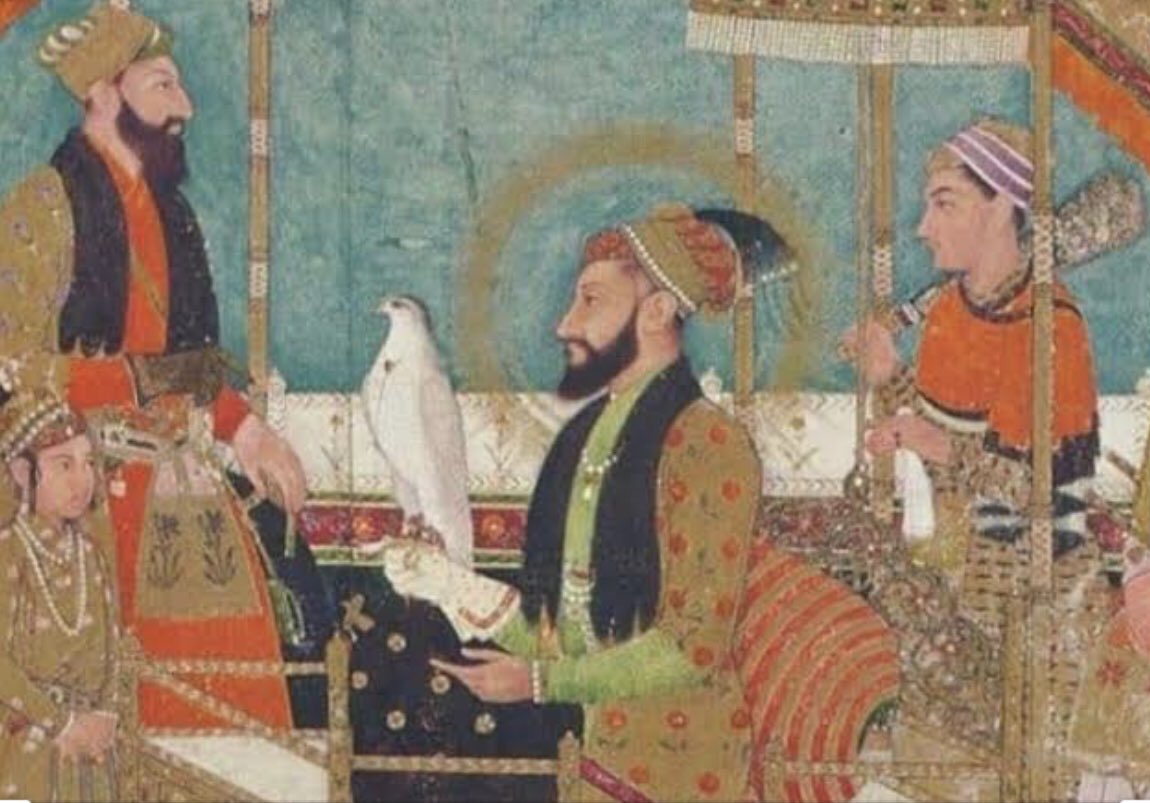 Aurangzeb further cemented his power after the trial and execution of Prince Murad - in the case of a previous murder he had committed - and the defeat of Prince Shuja and his exile to Arrakan.
He was now free to pursue his policy of the expansion of the Mughal Empire.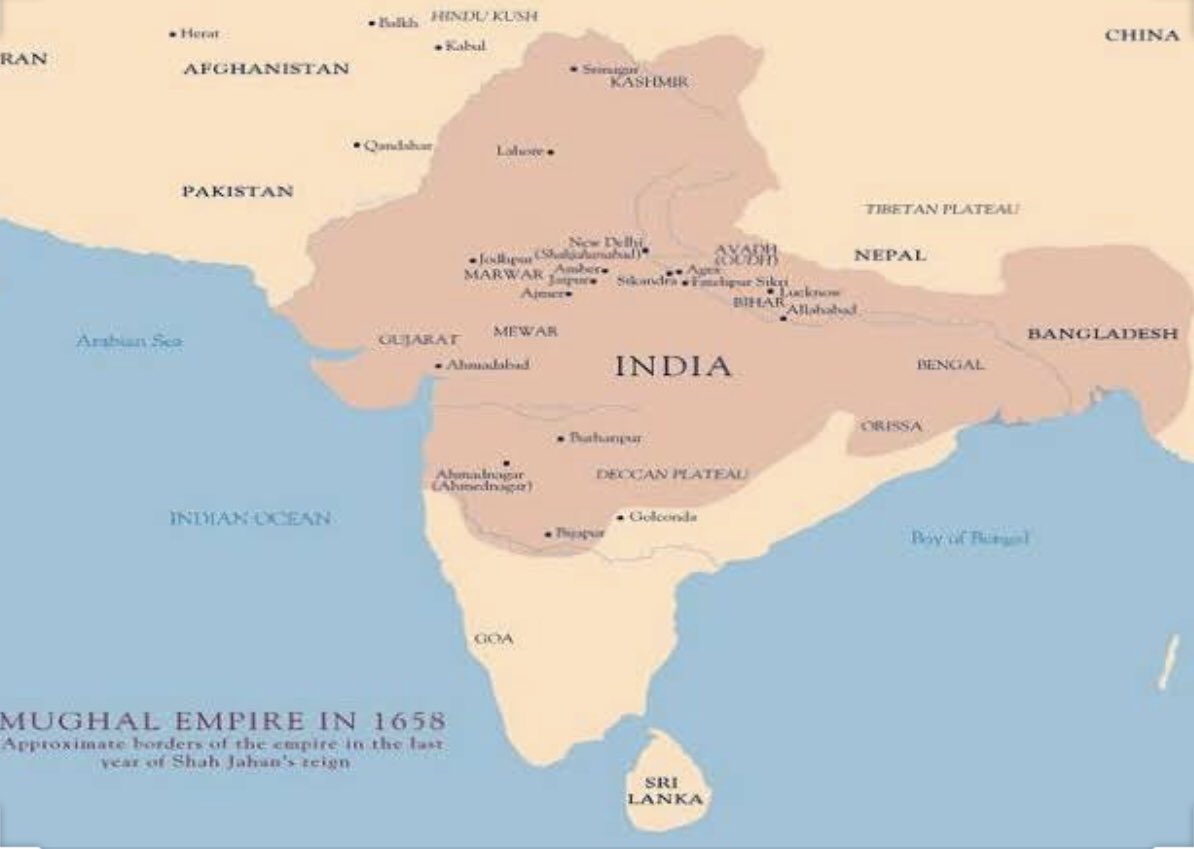 Over the course of his reign Aurangzeb expanded the Mughal empire to its greatest extent; from the Afghan tracts and Sindh in the west to Burma in the East.
His reign also saw the annexation of Ladakh into the Mughal empire.
In the south it stretched into present day Tamil Nadu.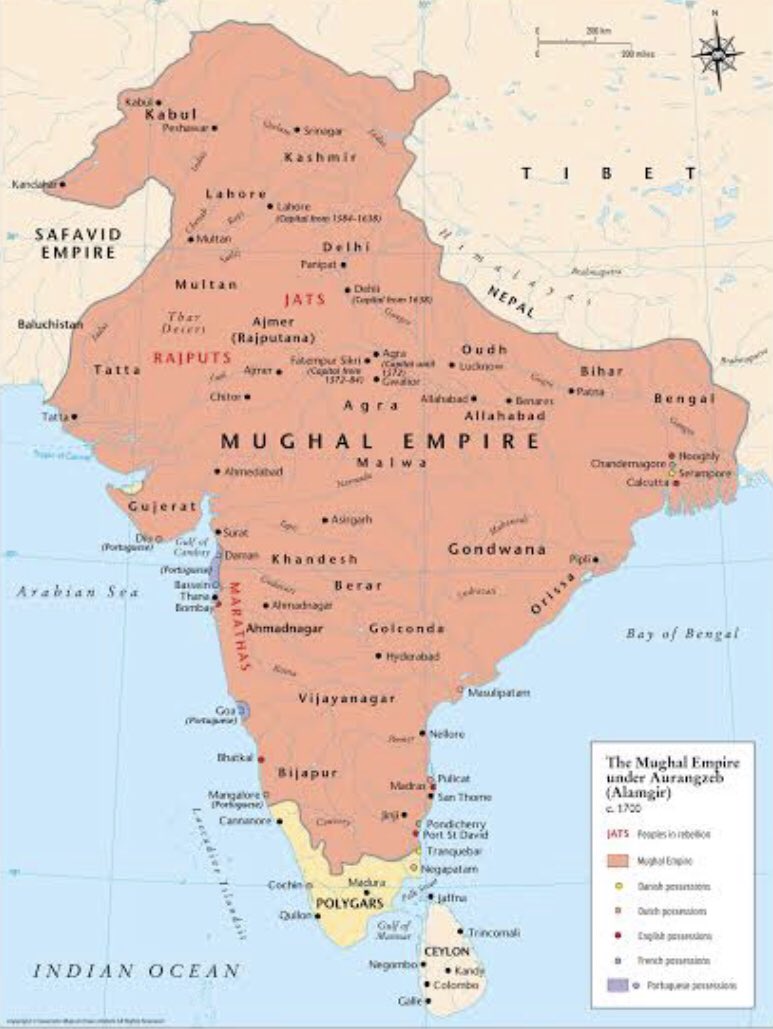 Aurangzeb's reign was based primarily on 3 pillars:

1. Aggressive military expansion.
2. Adherence to Islamic jurisprudence.
3. Reference to his Indo-Timurid heritage.

These helped him consolidate his empire, but they also heavily depended on his persona for sustained success.