The Emperor #Akbar, who came to be regarded as one of the greatest, most enlightened rulers in history was born Abu'l-Fath Jalal-ud-din Muhammad Akbar on this day of 15th October, 1542 in the fort of the Sodha Rajput chieftain of Umarkot, Sindh.

A #Thread.

#Mughals #History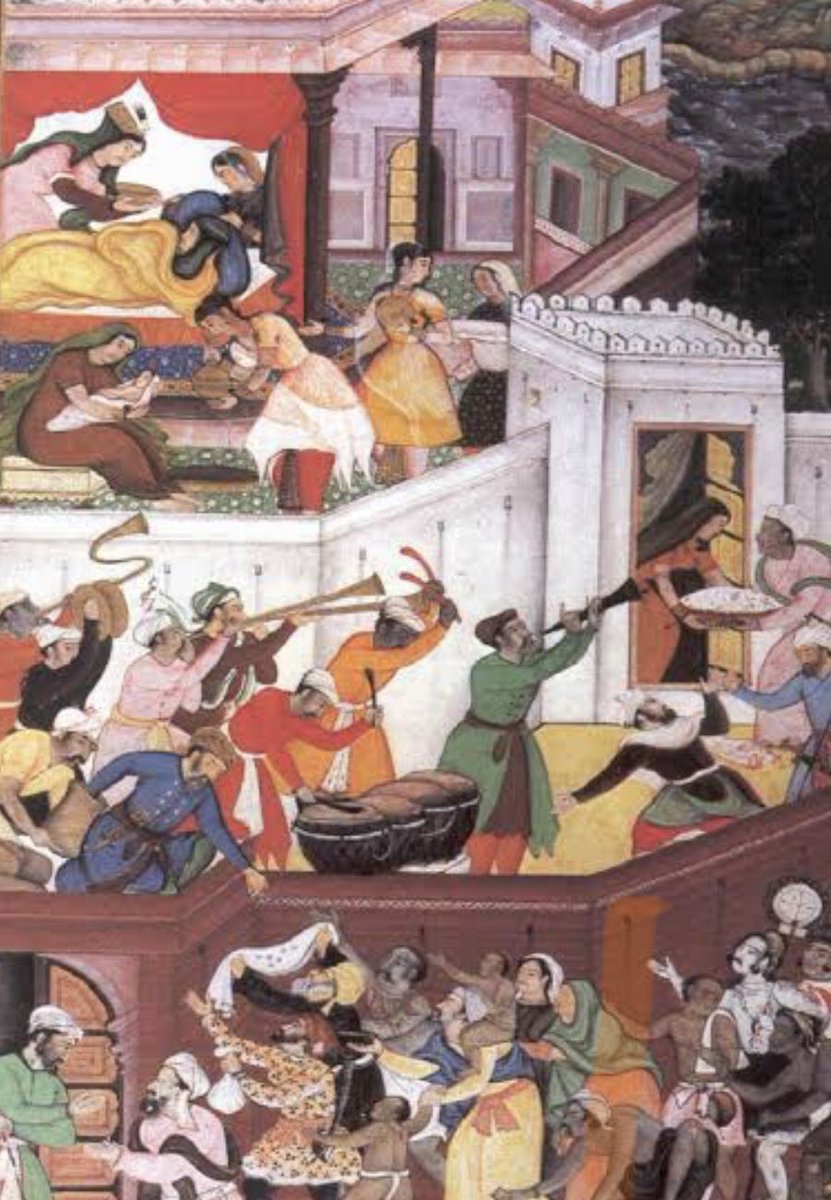 Akbar's father, Emperor Nasir-ud Din Humayun had lost the throne of Hindustan to the Afghan warlord Sher Shah Sur, following the battle of Kannauj in 1540 and was in retreat on the fringes of his erstwhile Timurid empire, founded by Babur (Akbar's grandfather), in 1526.

#History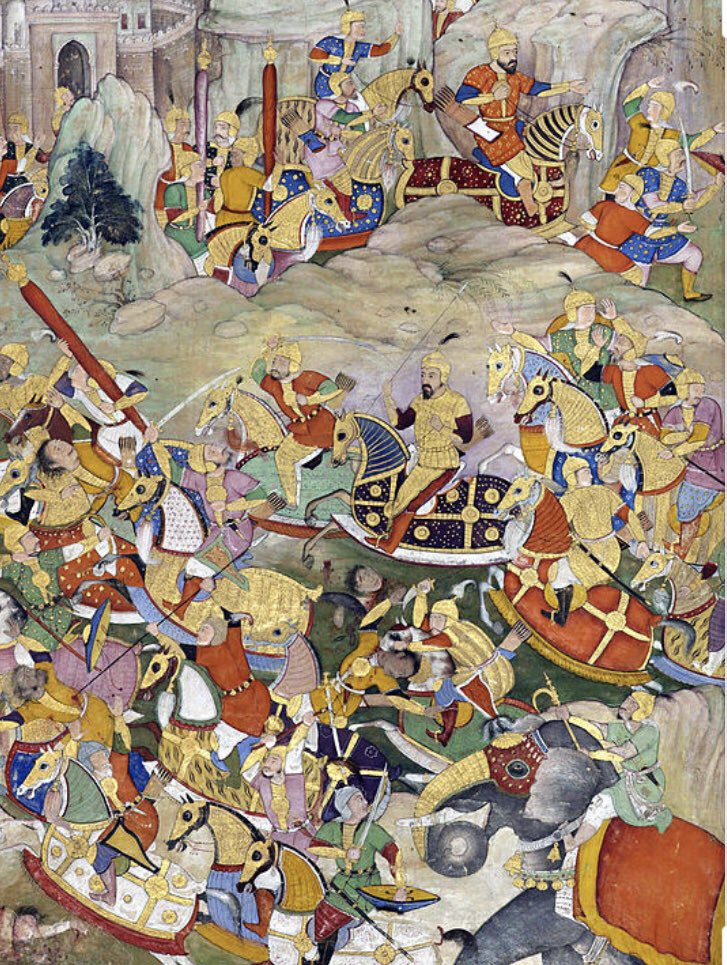 Akbar's mother, Hamida Bano was barely 16 when she delivered him. Of Iranian ancestry, Hamida Bano has often been mistaken for a Shia. She was descended from the spiritual mystic Maulana Ahmad of Jam and met Humayun when he first arrived in Sindh, in 1540-41.

#History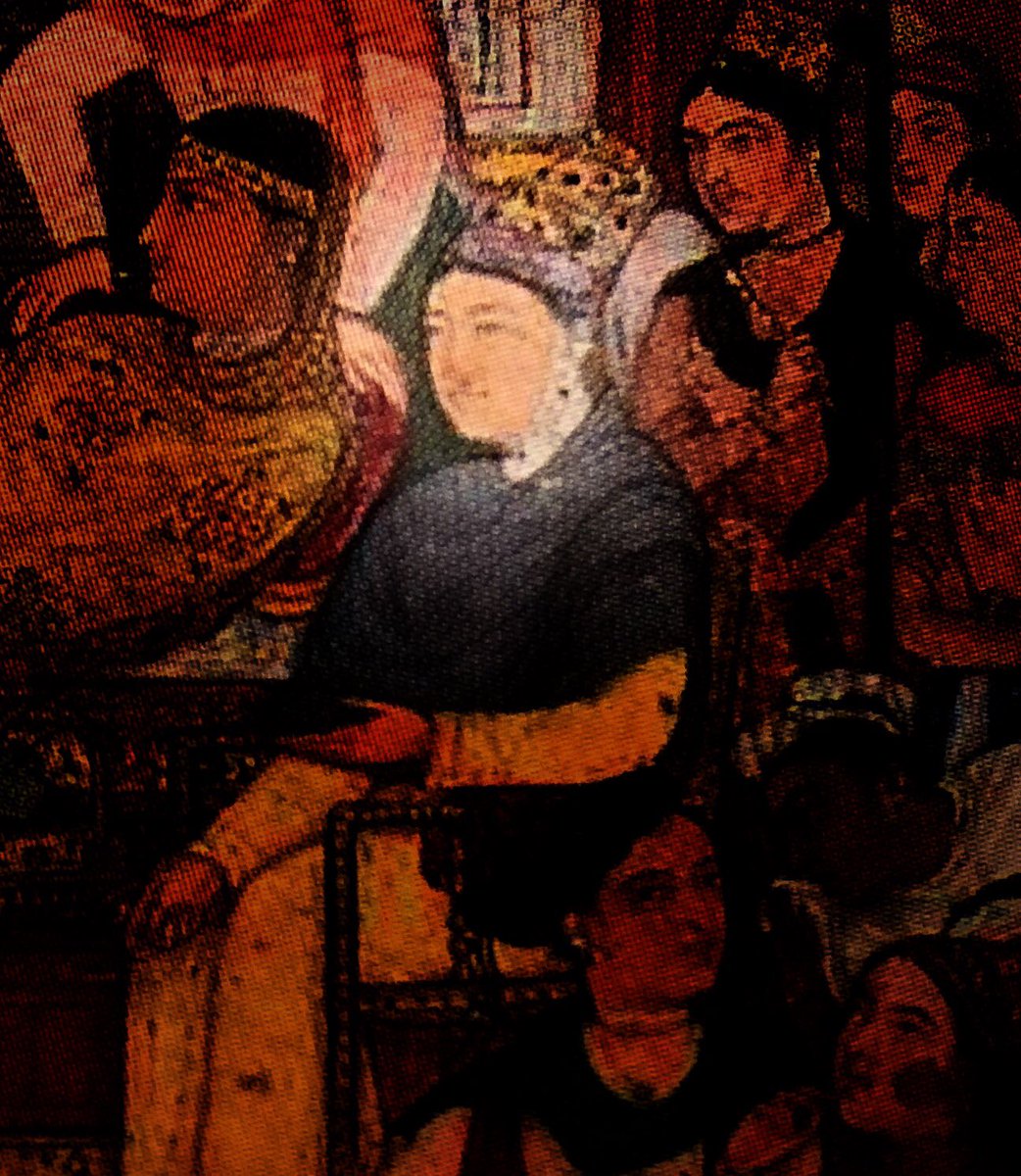 Less than a year after his birth, Akbar (alongwith his sister), is left with his wards as Humayun and Hamida Bano are forced to seek exile in Safavid Persia.
The children are taken under the care of his aunt and of his grand-aunt Khanzada Begum, Babur's elder sister.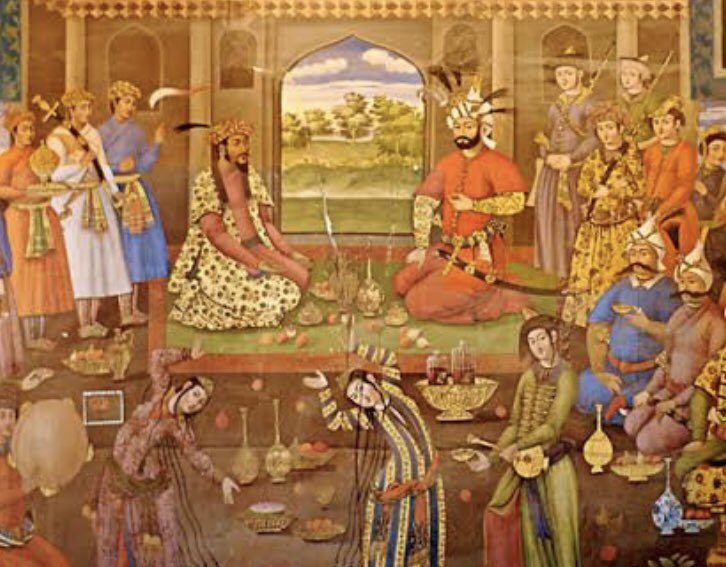 In 1544, Humayun returned from exile in Persia and after defeating his estranged brothers Kamran and Askari was reunited with Akbar.
While Humayun re-consolidated his kingdom around Qandahar and Kabul he began planning for his return to India following Sher Shah's death, in 1545.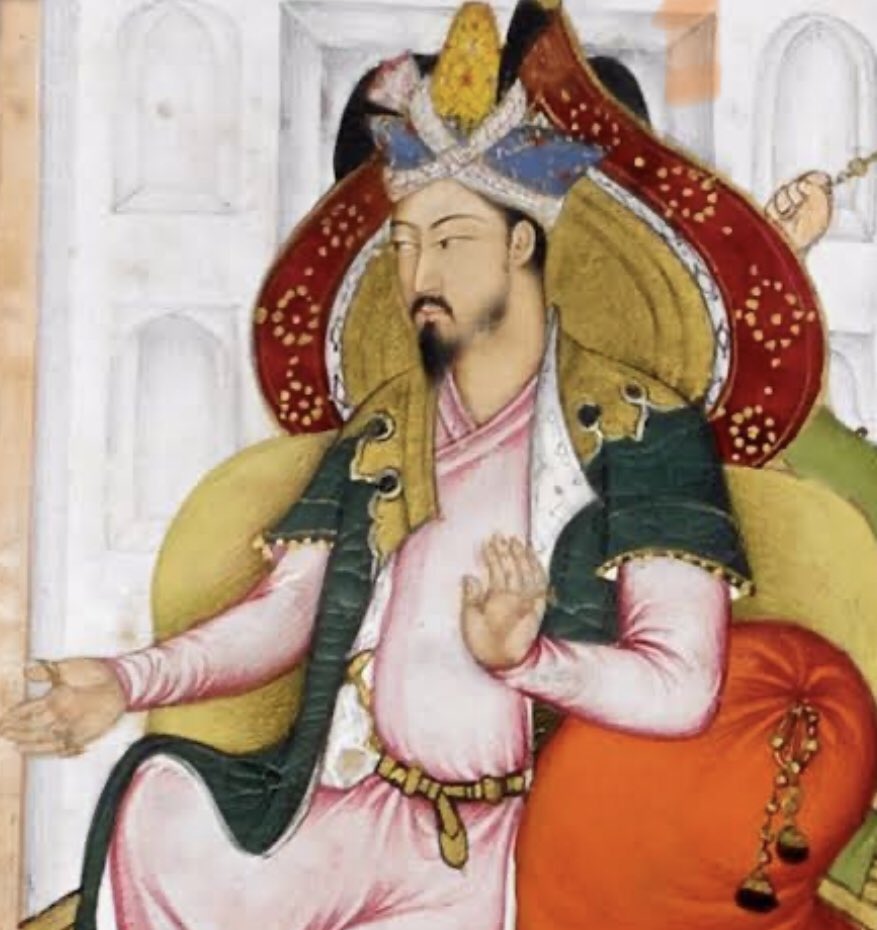 #Akbar was, by all accounts, an energetic and inquisitive child. He developed strong likes and dislikes early on in his life.
He was also a shirker when it came to academia and most of his time was spent hunting or outdoors, to the exasperation of his teachers.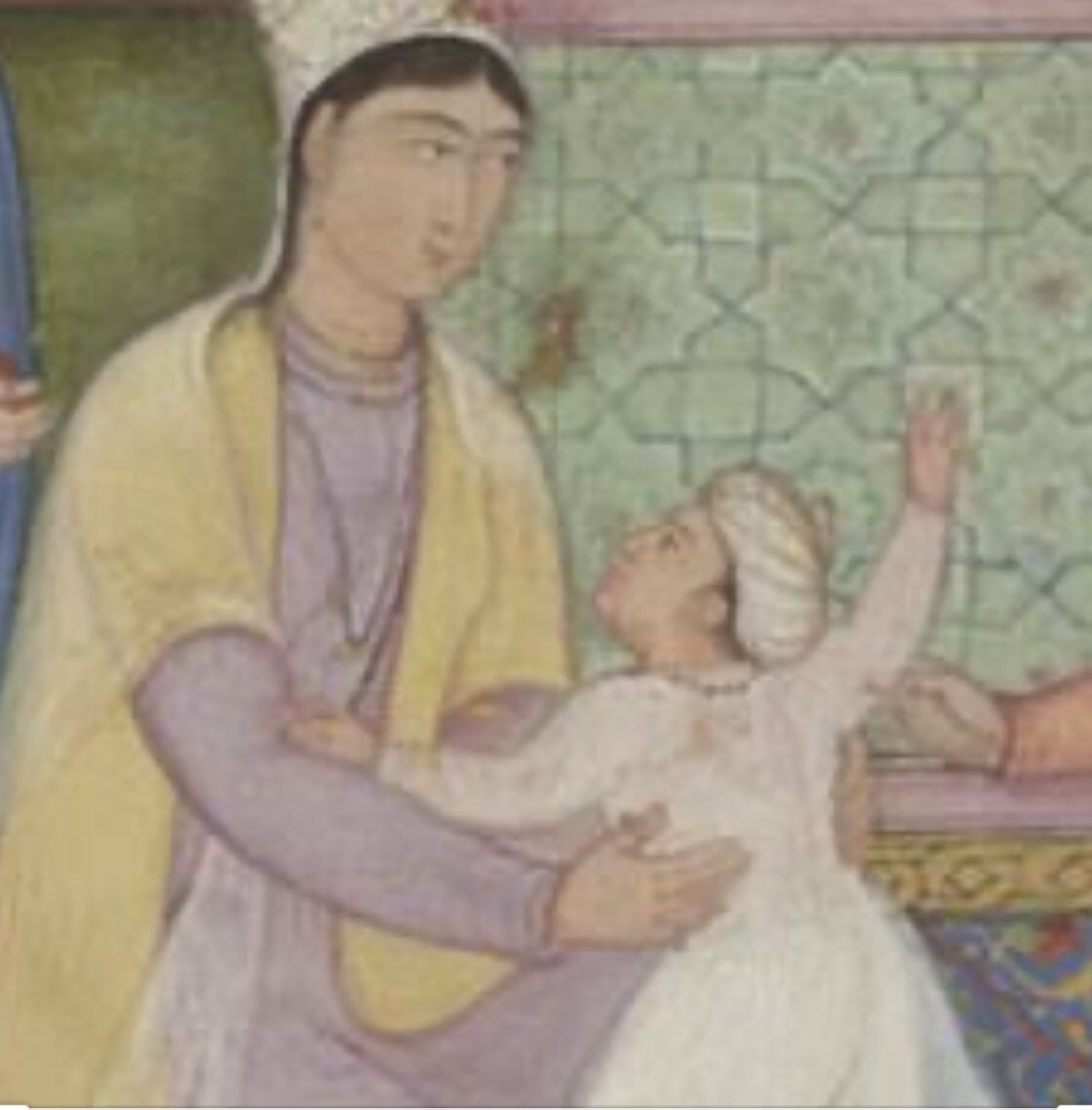 In mid 1555, shortly before he turned 14, Akbar accompanied his father on his successful reconquest of Hindustan.
Bairam Khan, Akbar's atāliq (guardian), was appointed to accompany Akbar to quell rebellions in Punjab, while Humayun set about re-establishing his rule from Delhi.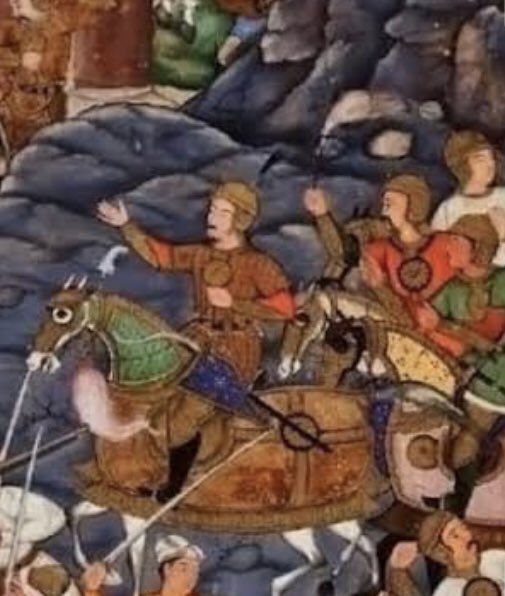 In January 1556, Humayun succumbed to his injuries sustained in a fall from his library steps and on the 14th of February Akbar was proclaimed Emperor of Hindustan at Kalanaur in Punjab.
He was only 13 and his "empire" stretched from Kabul to Delhi with a sliver of the Punjab.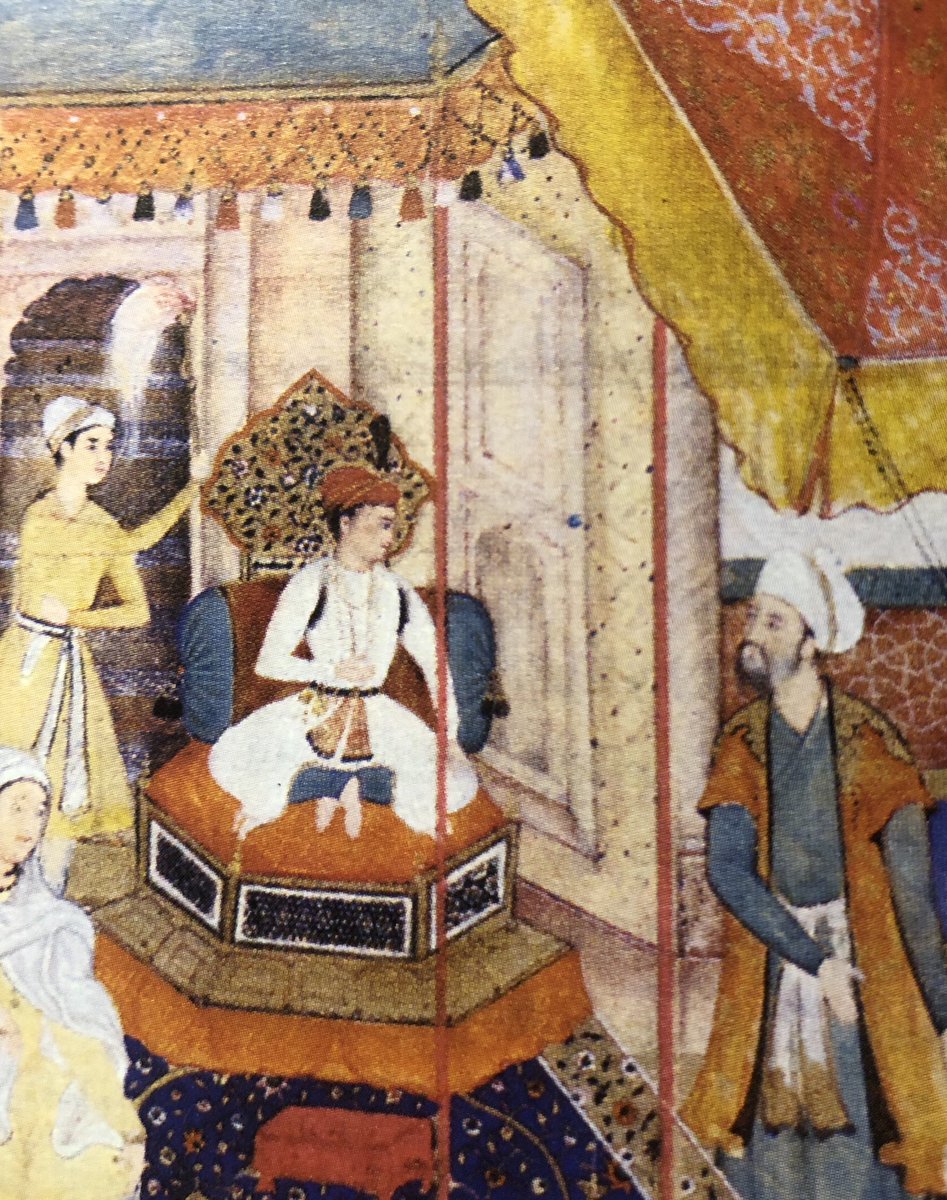 Akbar's first challenge came from the Afghan general Hemu. Considered invincible he led the armies of Adil Shah - one of Sher Shah Sur's successors - and soon overran Delhi.
The Mughals consolidated their forces in Punjab and wondered if a retreat to Kabul was prudent.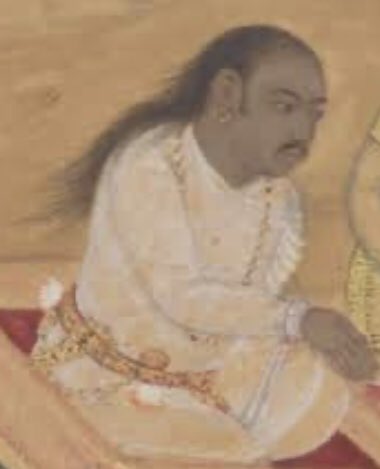 The Afghans, heady from the capture of Delhi appeared on the plains of Panipat, where Akbar's grandfather Babur had defeated a much larger Lodi army in 1526.
Mughal morale was low and this was Akbar's first battle as (nominal) commander, though Bairam Khan was in-charge.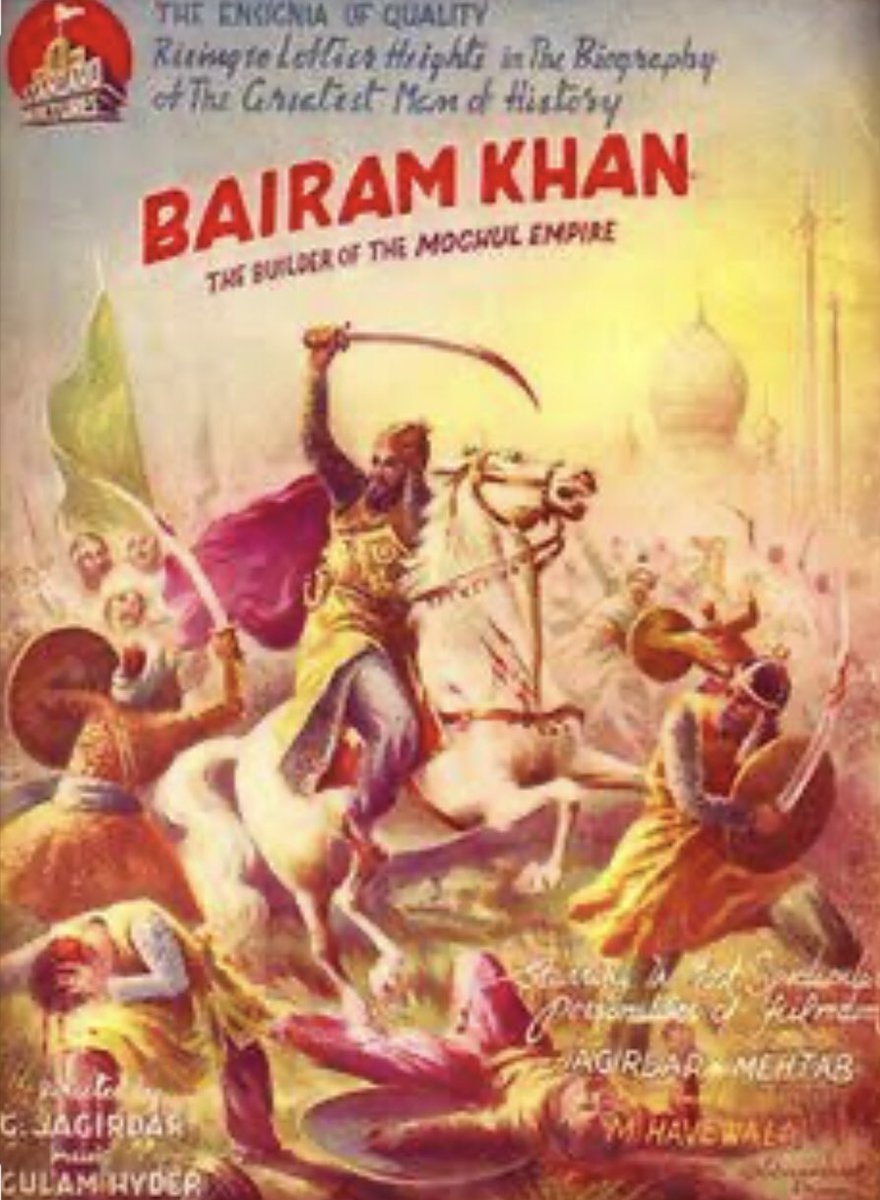 The second battle of Panipat commenced on 5th November 1556.
Despite strenuous efforts, the Mughals struggled to hold their ground and were facing defeat until a stray arrow struck Hemu, the Afghan commanders eye.
The wound proved fatal, and historically fateful.
#BattleOfPanipat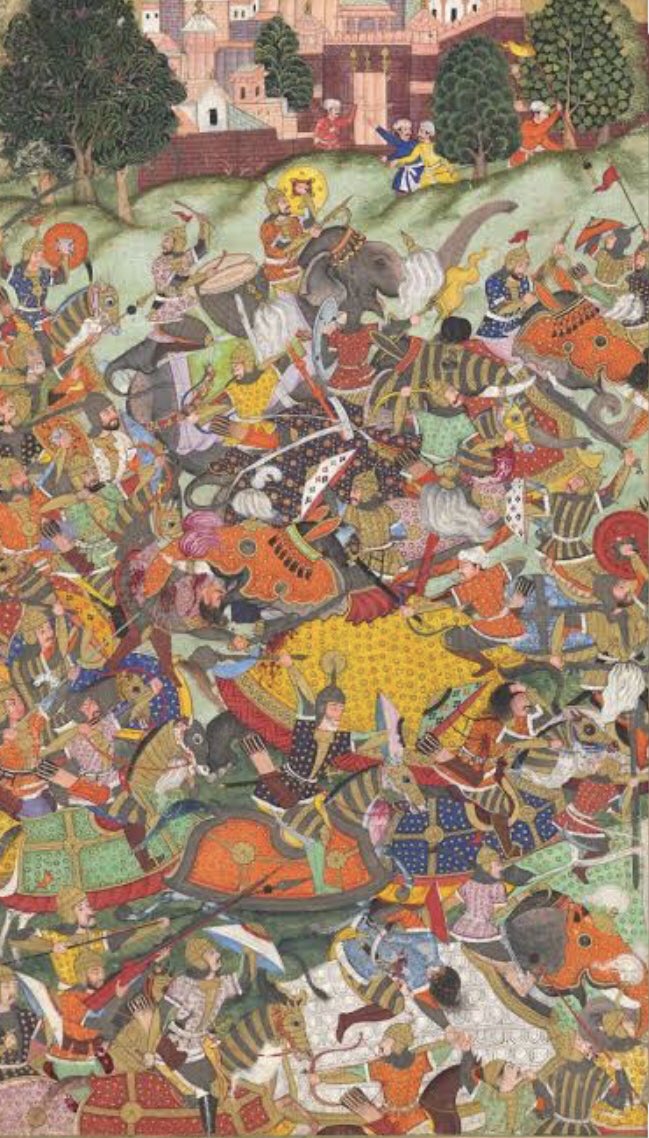 The Mughal victory at Panipat was followed by a 5 year period known as Bairam Khan's Regency (1555-1560).
As Khan-e Khanān (Lord of Lords), Bairam Khan was de facto administrator of the day to day matters of state, while Akbar remained monarch whose assent was formally required.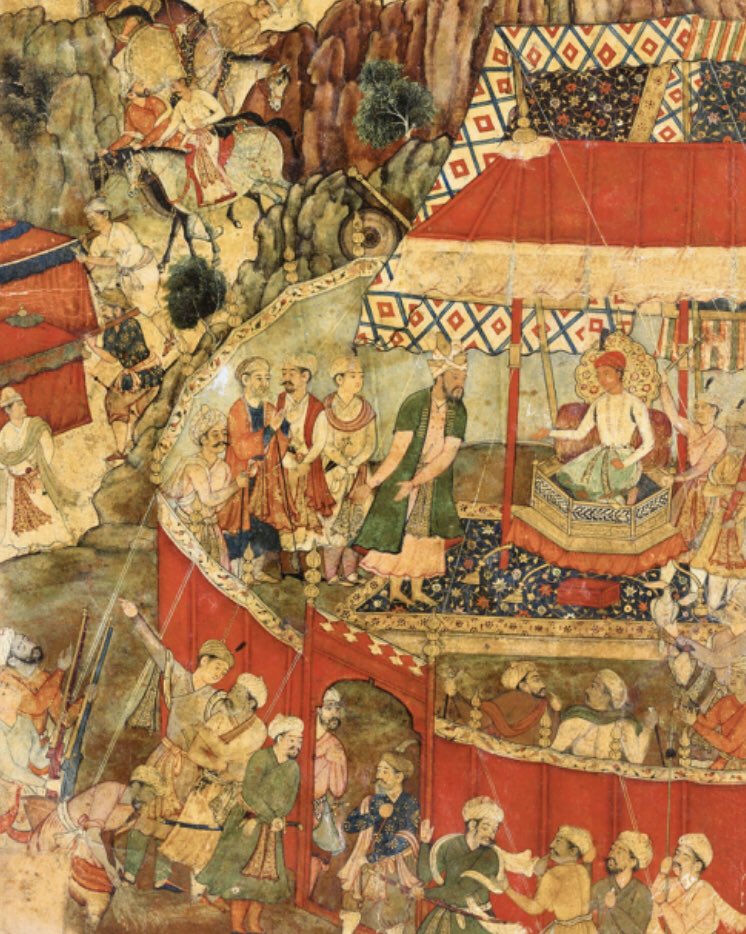 Among the crucial policies passed by the Mughal establishment at this time was the abolition of the Toll-Tax or the Tamgha, throughout the extent of Mughal dominions. The consequence was a long term increase in trade; domestic and external.
#Taxes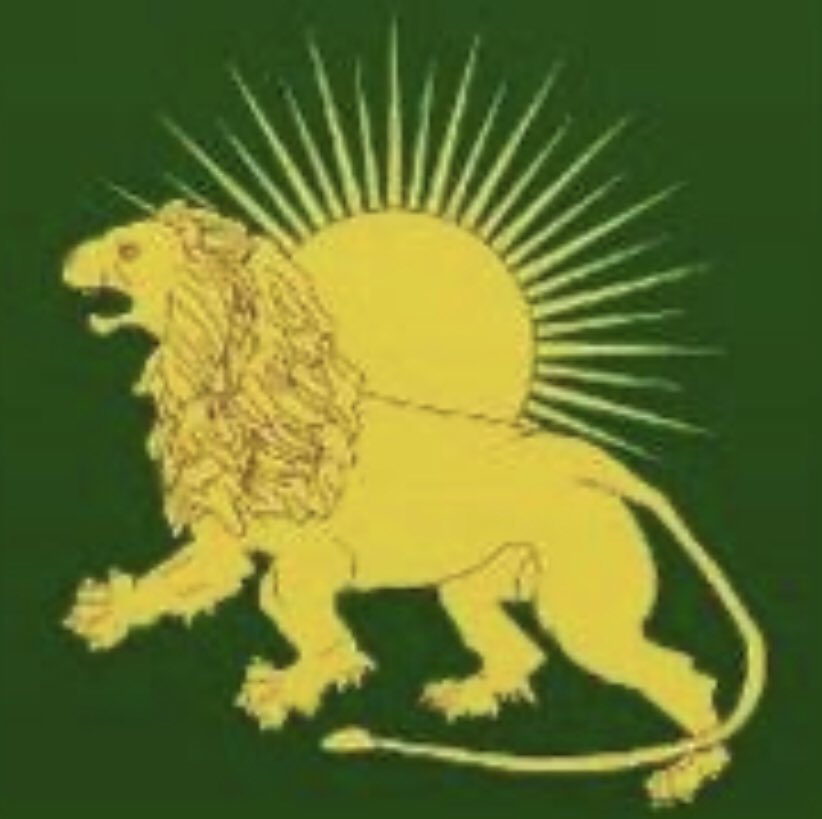 Approaching 18, Akbar was a restless, even troubled youth. With no father to guide him and a coterie of nobles and kinsmen eager to perpetuate their own survival and aggrandisement, Akbar sought relief in hunting, his elephants and his own, often melancholic, company.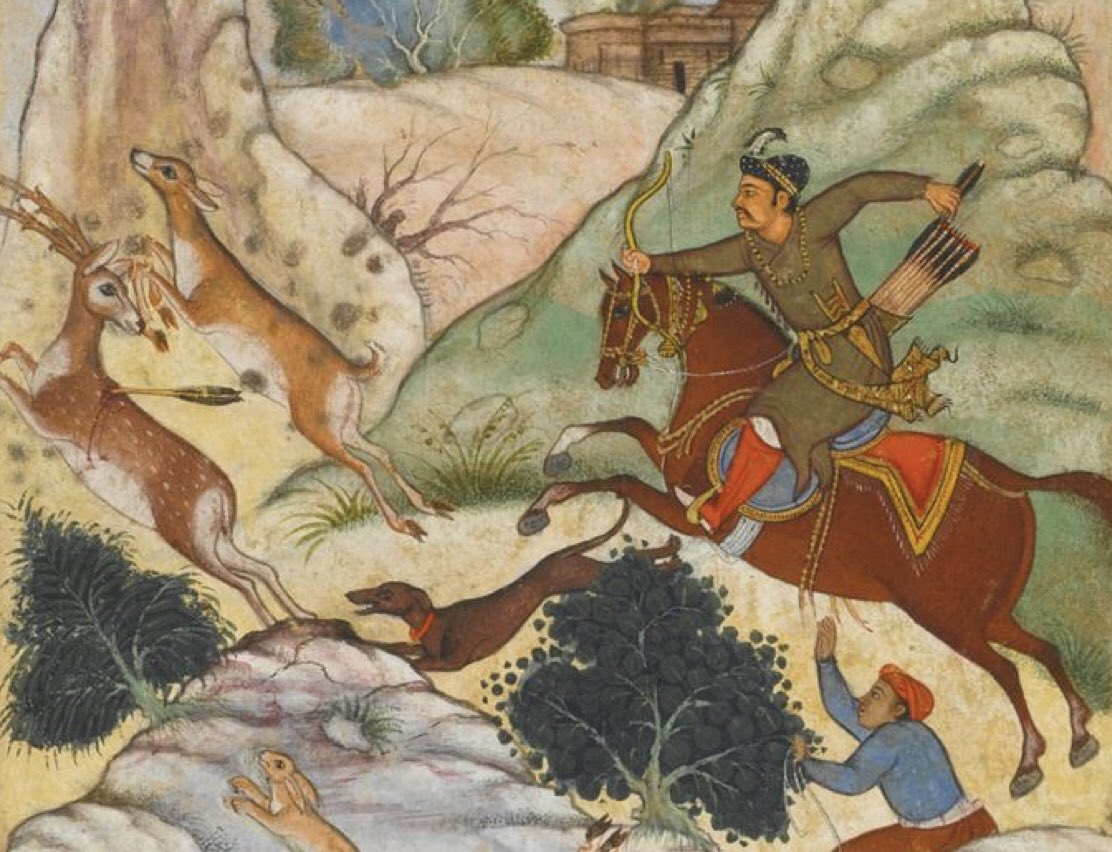 Around this time a clique in the Mughal court began to ferment dissent against the Khan-e Khanan, Bairam Khan.
At first Akbar was not receptive to this internal power play, but a series of actions by Bairam Khan himself, pushed him into a corner, and open rebellion in 1560.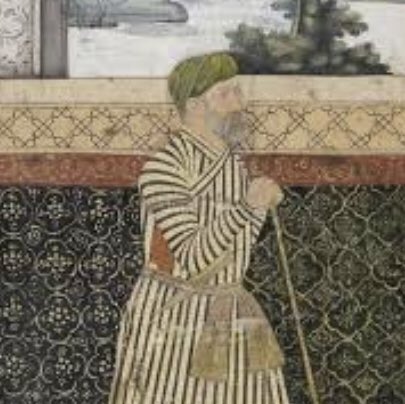 Although Bairam Khan's rebellion was short-lived and unsuccessful it modified equations within the Mughal elite.
The powerful Maham Anaga (Akbar's fiercely protective governess) and her family grew even stronger.
She had been the primary force behind Bairam Khan's ouster.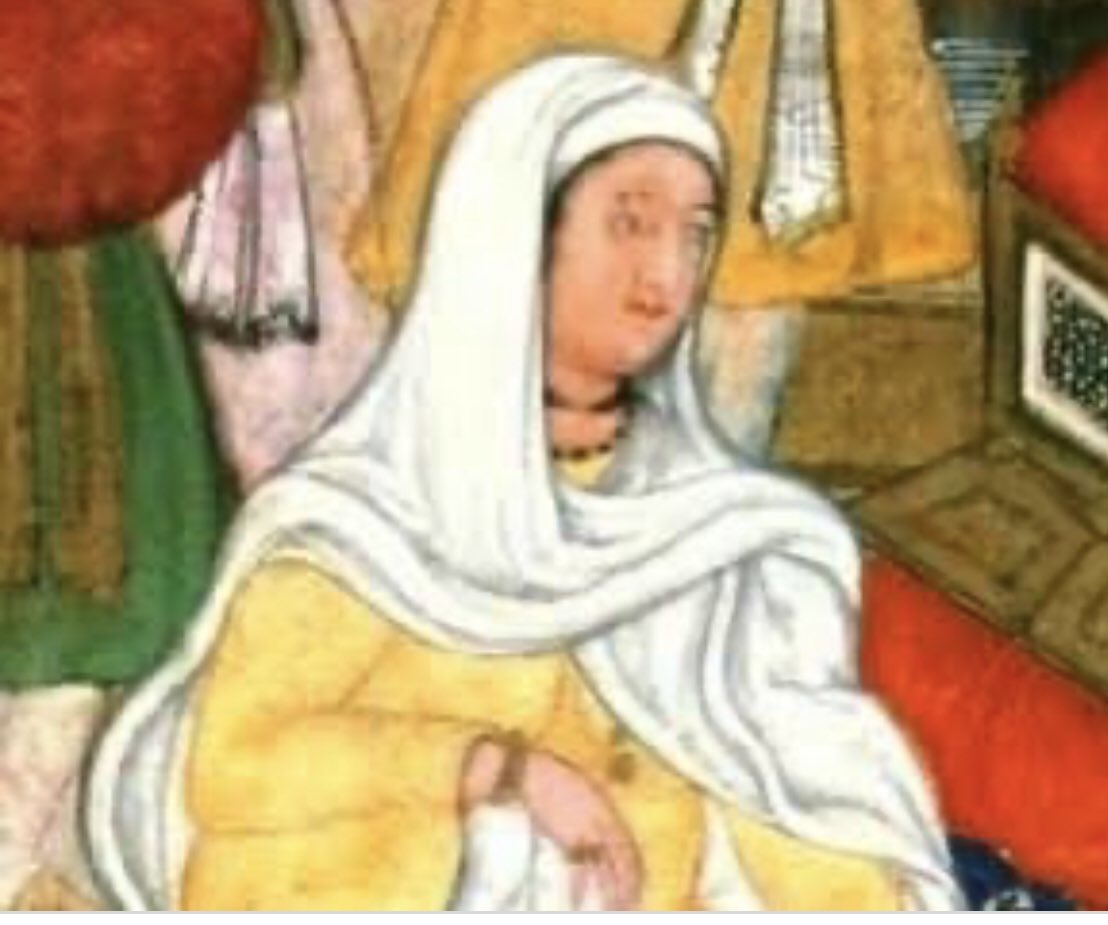 Akbar forgave "Khan Baba", as he used to call Bairam Khan and granted him and his family safe passage to Mecca.
However Bairam Khan was assassinated en route to Mecca at Patan in Gujarat (then outside Mughal dominions), ostensibly by an Afghan whose father he had himself killed.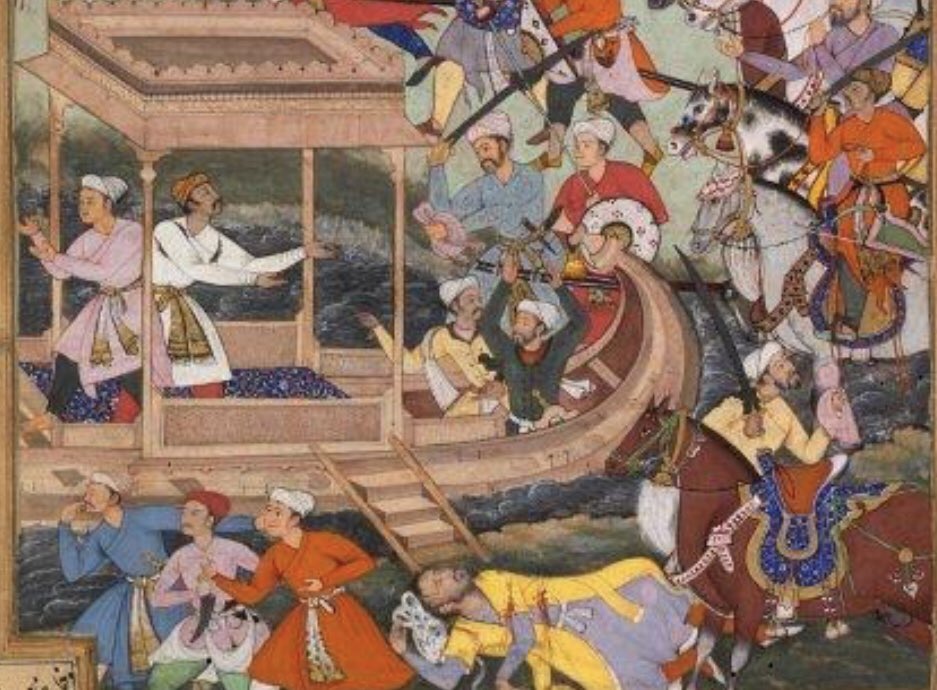 Was Bairam Khan's assassination a genuine act of reprisal by a vengeful man or was it the result of conspiracies hatched in a Mughal game of thrones by his erstwhile rivals at court who feared a potential comeback?
Unfortunately, there is no conclusive evidence for us to go by.
Akbar's first military campaign, immediately after Bairam Khan's ouster was the Mughal annexation of Malwa and the occupation of its capital Sarangpur, in 1560.
The campaign was led by Adham Khan, Maham Anaga's son and Akbar's foster brother, who plundered and murdered many.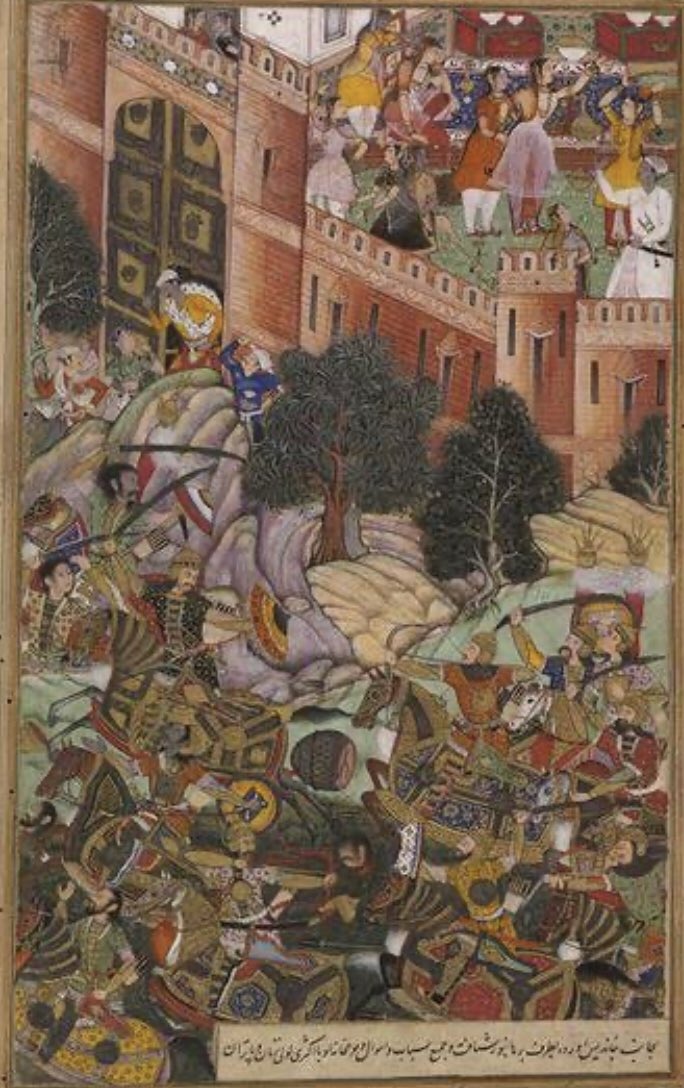 So brutal was Adham Khan's onslaught and so wanton his plunder of Malwa's wealth that Akbar personally marched there from Agra, to assert his authority.
Adham Khan was admonished and dismissed from service. Maham Anaga's intervention saved him further humiliation however.
#Malwa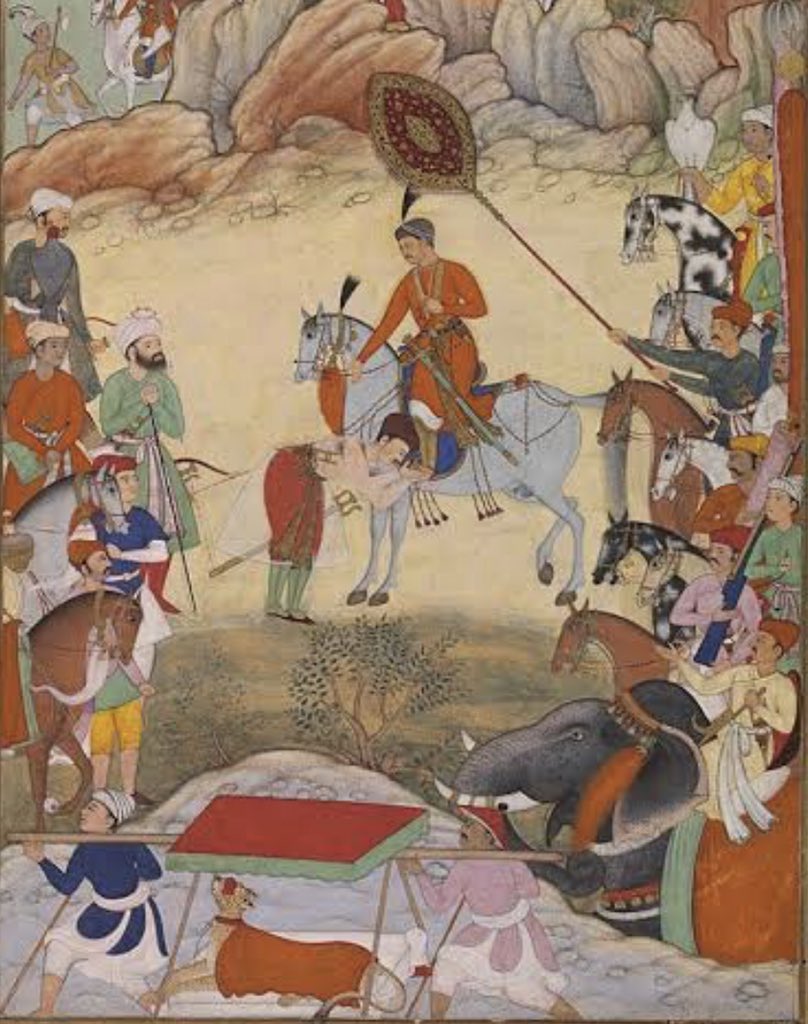 This episode and Adham Khan's continued display of arrogance, despite this reprimand, irked Akbar. It also eroded his trust in the Maham Anaga faction at court, and he thus began to exert direct control over matters relying more on Humayun's old loyalist, Shams-ud Din Ataga.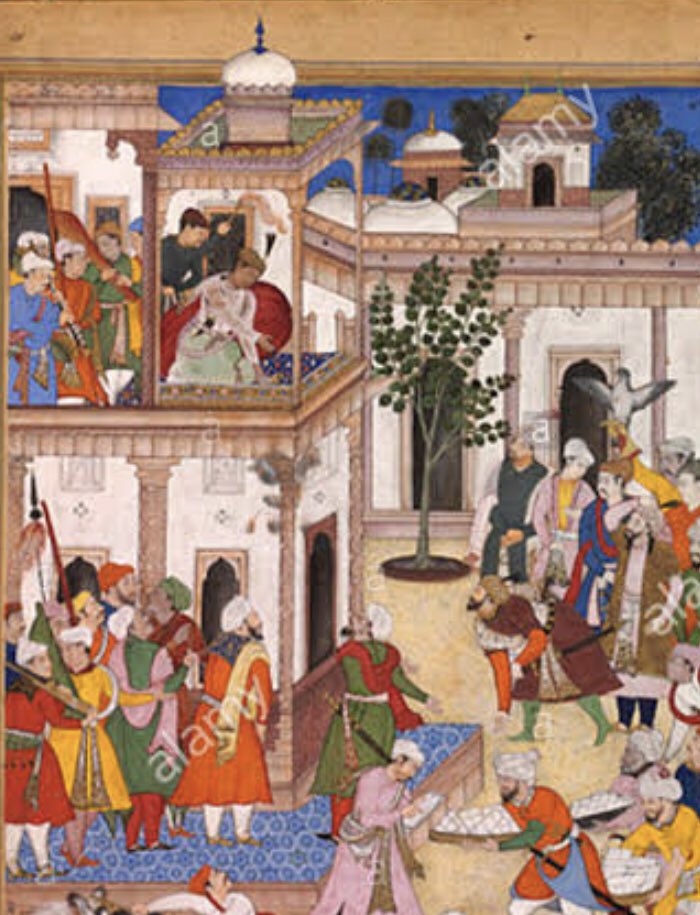 Matters came to a head when Adham Khan assassinated Shams-ud Din Ataga in court and proceeded threateningly towards Akbar's private quarters.
Incensed at the assassination and the disdain for royal protocol, Akbar had Adham Khan thrown down the royal parapets, until he was dead.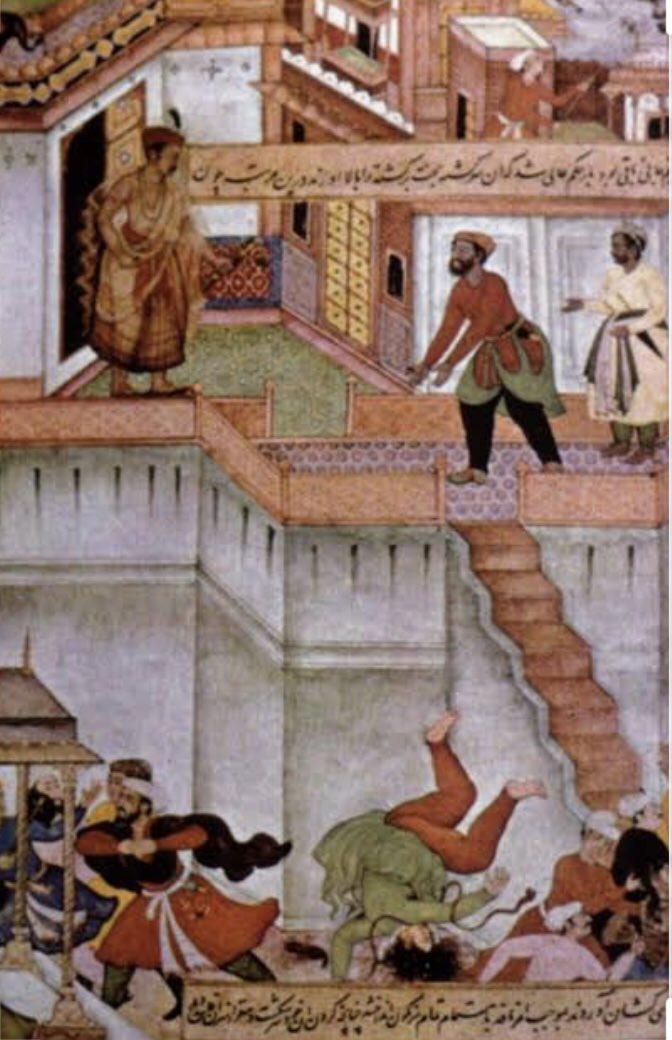 This episode led to a permanent shift in the dynamics of the Mughal nobility.
Maham Anaga passed away within two months of her son's death.

With Bairam, Shams-ud Din, Adham Khan and Maham Anaga all gone, Akbar was free to exercise full rein over his still nascent empire.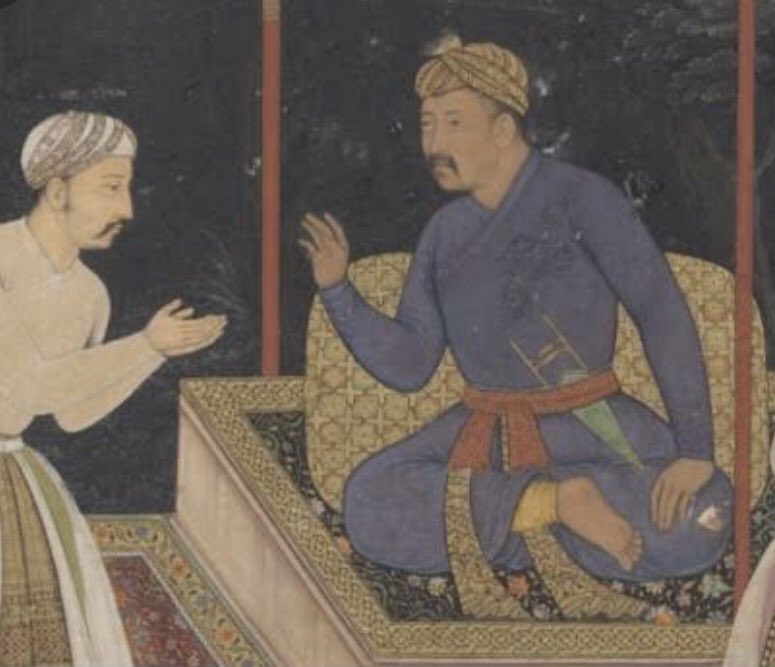 Hereon, Akbar moved rapidly.
He wanted to affect a "Timurid renaissance" making India the permanent base for his dynasty. Something both Babur and Humayun had only dreamt of but could not affect in their lifetime.
Humayun's tomb was the first physical symbol of this resolve.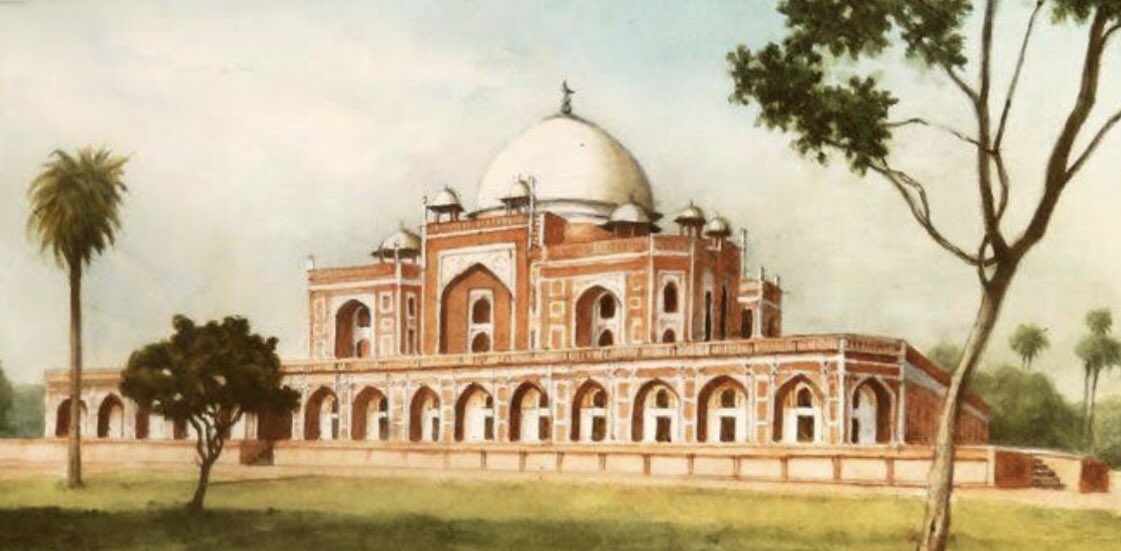 This was followed by an administrative reform and Akbar inducted luminaries, even from rival powers such as the Surs when he recruited Todar Mal as his Finance Minister.
Clan kinships, though still strong were no longer the only consideration for induction into Akbar's nobility.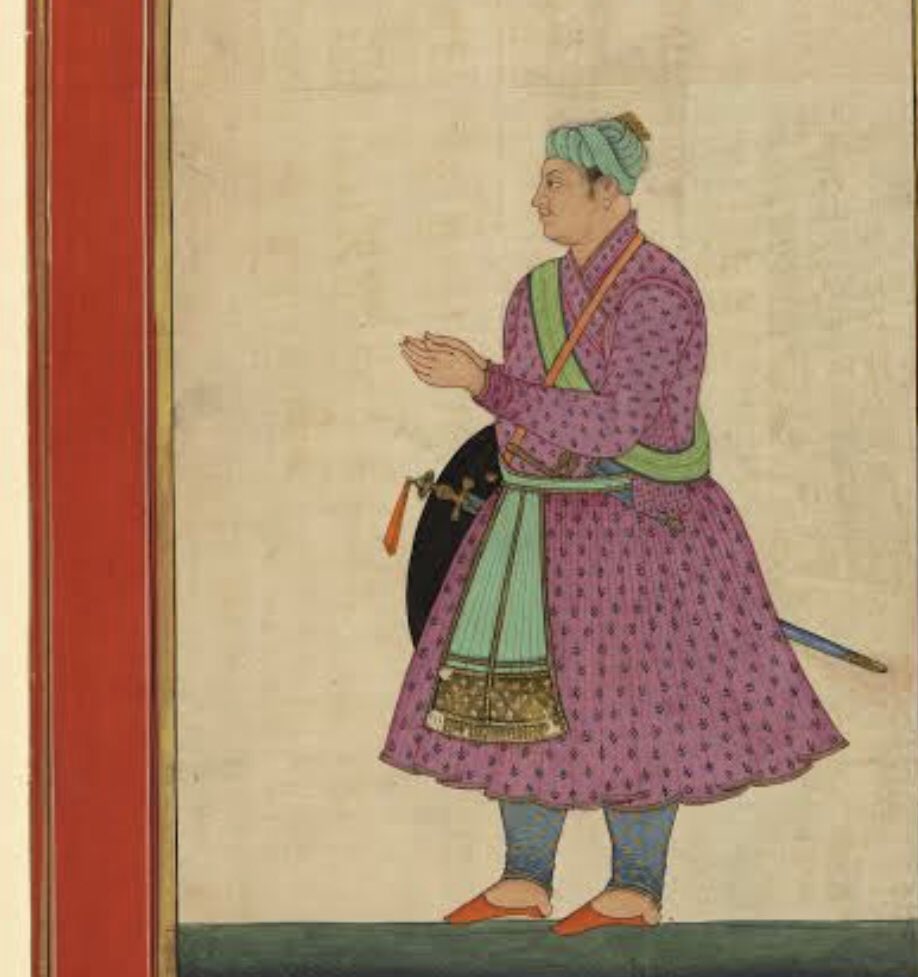 Realising that permanence required public empathy as well as demonstrations of power, Akbar abolished the Pilgrimage Tax as well as the Jiziya - a cess paid by non-adherents of Islam for state protection - in quick succession beginning 1564.
Both moves proved popular.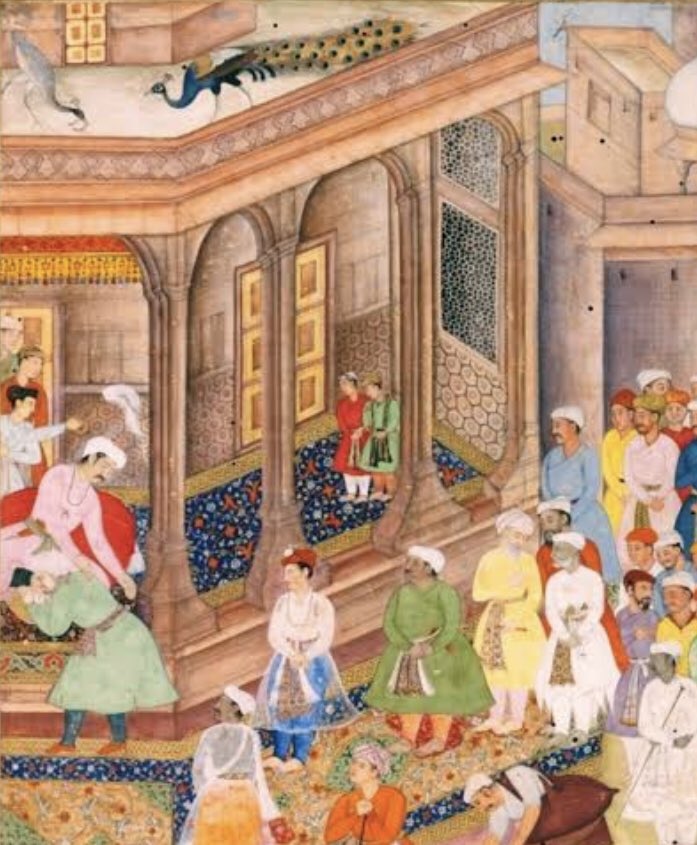 Further to the abolition of the Pilgrimage Tax (1563) and the Jiziya (1564), Akbar began to patronise individual matths and monasteries as well. Notably in Vrindavan, in 1565.

This sought an amalgamation of a new tier of citizenry into a Timurid State.

https://www.jstor.org/stable/44141685?seq=1
A other track Akbar opened, what intellectually-challenged-neo-NAZIS call "Love Jihad" (sorry couldn't resist!), was matrimonial alliances with non-Muslim chieftains. The first and principal one with the Kacchawa #Rajput chiefs of Amber (now Jaipur), in 1562.